As I sit here typing, I am melting!! It is really hot out today. 94* last I knew. This time of year we drink a ton of water. After awhile, you need something with flavor. Plain water just won't cut it.
SweetLeaf
has come out with 4 delicious Water Drops to enhance that plain old water, and give you a burst of flavor: Lemon Lime, Peach Mango, Raspberry Lemonade, and Strawberry Kiwi.
Hydrate deliciously. Choose from four natural fruit flavored blends, available in 2.1 fl. oz. (64 ml) squeeze bottles. SweetLeaf Water Drops are a natural, convenient, sugar-free and gluten-free water enhancer. No artificial sweeteners!
I find just two squirts is enough for me. Of course the kids need a little more!! We have been using the flavors every day. My personal favorite is the Peach Mango. There is no icky after taste, and it helps keep the kids asking for and drinking plenty of fluids. Doug really likes the Lemon Lime. I think he drank the whole bottle himself!!
If you want a sugar free alternative to just plain water, give SweetLeaf Water Drops a try.
You can keep up on all the latest information and promotions about them by visiting them on
Facebook
and
Twitter
.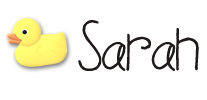 This post is written by
Sarah Coulsey
. She is a Wife, and Mother of two boys living in New England. This post may contain affiliate links.