**All opinions expressed are 100% my own. I was not compensated for this post. I was sent products for review purposes**
It all started in the early 1900s, on the north edge of Baton Rouge. With the help of his family, Cap Saurage opened a country store to sell coffee and other groceries to his neighbors. The stage was set for a story that would grow over the next century. It was the story of family serving neighbors.
Because Cap was working alongside his family, and because he was serving his neighbors, he knew his coffee had to be the best-tasting, highest quality coffee possible. By 1919, Cap had discovered a secret blend that was richer, bolder and smoother than any coffee around. He named his popular coffee "Community Coffee" to honor his friends and neighbors. It was a coffee for his community.
Cap had laid the foundation for the largest family owned and operated retail coffee brand in America.
Four generations later, our family is still selecting, roasting and perfecting great-tasting blends for coffee lovers everywhere. From sourcing our beans at coffee farms around the globe, to tasting the finished product at our own kitchen table, it's all part of our commitment to being the best coffee company in America, every day.
My kids go back to school next week!! I love them dearly, but I need a break, and they need a set schedule again!! I think they are getting bored being home all day. They actually asked when school starts again!!
My kids do not let me sleep in a lot, but they do sleep a little later now, then they do during school time. I am going to miss that!! When school starts again, I go back to 6 hours of sleep a night (if I am lucky!!) Caffeine is my bestest friend!! My husband gets up about an hour before me, so he makes the coffee, and I drink it!!
I was extremely excited to try some of
Community Coffees products
. I have never tried their coffee before and they had a wide variety of flavors to choose from!!
I was sent Golden Caramel and Breakfast Blend coffees, and a box of Tea to try.
We started with the Golden Caramel. It has a rich and smooth taste to it. Ben likes his coffee black, and I prefer mine with a little cream. Either version was delicious!!
The Breakfast Blend was just as yummy. Another smooth blend, that gave a nice kick start to our mornings!!
The Tea was equally as delicious. I am not a hard core only coffee or only tea person. I love them both equally!!
My Husband and I both loved all the Community Coffee products we received, and now we are hooked!!
Did you know that you can use the coffee to make desserts too?? Check out this cool recipe-
French Roast Chocolate Pudding Cakes
Serves: 24 / Prep: 15 mins / Cook: 20 mins
Ingredients
2 ½ cups all-purpose flour
1 ¼ cups cocoa, unsweetened, Dutch process
3 tsps baking powder
1 tsp Kosher salt
1 cup sugar
1 ¼ cups dark brown sugar, tightly packed and separated
1 ½ cups whole milk
3 large eggs
1 ½ sticks butter, melted and slightly cooled
1 ½ tbsps vanilla extract
Optional: vanilla ice cream as side garnish
Directions
Preheat oven to 350 degrees. Place paper muffin cups in two 12-cup muffin pans. In a medium bowl, combine flour, 1 cup of cocoa, baking powder and salt. Whisk to remove lumps.
In a separate bowl, combine sugar, 1 cup of brown sugar, brewed coffee (cooled), milk, eggs, butter and vanilla extract. Mix until smooth (some lumps will remain).
Combine the wet and dry mixtures, mixing well.
Transfer batter to the cupcake pans, filling them ¾ full. In a small bowl, mix ¼ cup of cocoa and ¼ cup of brown sugar together. Sprinkle a tablespoon over each cake and place pans in the oven to bake them for 20 minutes. The cake's edges should be crisp, but the middle should be very soft - similar to pudding. Cool for 5 minutes before serving. Serve with vanilla ice cream as a side garnish.
I really appreciate companies that give back and Community Coffee has a terrific Military Match program. You purchase four bags of your favorite coffees to send to someone you know in the military, and they will match those four and send 8 bags total to that person!! How great is that!!
They also have a great program where schools earn money for your purchases. They can use the money however they see fit. Community Coffee has donated over $6.2 Million so far!!
If you are looking for a great new beverage to start your school year off, make sure you give Community Coffee a try.
You can follow them on
Facebook
and
Twitter
to learn more about them, and what they have for current promotions!!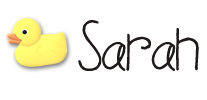 This post is written by
Sarah Coulsey
. She is a Wife, and Mother of two boys living in New England. This post may contain affiliate links.