I hope everyone has had a terrific week and a great Christmas. I took some time off to spend with my boys. Don't worry, I have some terrific posts coming!!!
Have a great weekend!!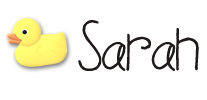 This post is written by
Sarah Coulsey
. She is a Wife, and Mother of two boys living in New England.