**All opinions expressed are 100% my own. I was not compensated for this post. I was given product for review purposes.**
Keeping It Real
derma e
® was founded in 1984 by David Stearn and Dr. Linda Miles, D.O.M. with the humble commitment of offering skin-friendly, earth-friendly, highly effective skincare. This commitment still guides everything derma e® does today.
derma e® now offers over 80 unique face care, body care and treatment items enriched with healthy vitamins and antioxidants to address various skin types and concerns. Each item is still hand-formulated by Dr. Linda herself and is produced in David Stearn's family-owned, small-batch manufacturing facility in Southern California, USA. Yep, you could say that we're pretty down to earth.
Traveling now a days is really tough. There are so many rules you need to abide by to get on an airplane. I am always so afraid I am going to do something wrong, and be taken away or kicked off my flight!!
On the other hand, I want to take all I need with me. I don't want to have to buy new stuff when we land. I am notorious for over packing just to be safe!!
derma e offers a
Travel Essentials package
that has a lot of what I need, and is safe for airplane travel regulations!!
We are traveling to Disney World next month, and if you've ever been to Florida, you know there is a lot of humidity. One thing I always carry is some form of facial wipe. It helps cool you down, and also prevents horrible break outs. derma e's Hydrating Facial Wipes not only clean your face, but add hydrating moisture to leave your skin soft.
I also love derma e's Hydrating Mist. It gives you a cooling and refreshing burst to keep your skin hydrated in the heat.
If your hands tend to dry out like mine, Vitamin E Intensive Therapy Hand Creme is here to help. I love that it is not greasy, it smells great, and helps to limit the damage from dry skin. Nothing hurts worse then splits from dried and cracked skin. Being a convenient 2 oz size, you can carry it easily with you anywhere!!
Lets not forget the frizz!! I have to flat iron my hair, or I look like bozo the clown (I really hope you get that reference, and I am not showing you how old I am!!) With Skin, Hair and Nail Oil, you can tame your mane and also hydrate nails and skin.
After a long day of running around, and lack of sleep, you need to help take care of your tired and baggy eyes. derma e's Soothing Eye Gel with vitamin e and green tea helps to reduce puffiness, and make sore eyes more comfortable. Use it when you first get up, and right before bed for best results.
I am very impressed with derma e's products. They all work very well, and again size does matter especially when you travel!!
You can purchase the Travel Essentials package above for $49.83. Right now you can also receive 15% off and Free Shipping using code PURIFY till 8/31 on any other products.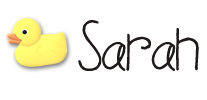 This post is written by
Sarah Coulsey
. She is a Wife, and Mother of two boys living in New England. This post may contain affiliate links.