**All opinions expressed are 100% my own. I was not compensated for this post. I was given products for review purposes.**
Trudeau
is a leading edge North American marketer and designer of innovative quality products. We are dedicated to creating a unique experience in preparing and serving foods and beverages, at home and on-the-go.
Trudeau Corporation was established in Montreal, Canada, in 1889, as an importer and distributor of high-end specialty goods from around the world, under the name Genin Trudeau. Trudeau Corporation soon developed an extensive distribution network along with a reputation for high-quality products and expert servicing.
In recent years, the company has invested in innovation, design and manufacturers products under the Trudeau brand, as well as several private-label brands for well-known U.S. retailers.
Being a Mom, not to mention a Work at Home Mom, I am in the kitchen a lot. If I am not feeding the two boys, I am feeding the Husband, Dog or doing a recipe post. You can almost always find something cooking on the stove, or baking in the oven.
Last year I baked a boat load of cookies, cupcakes and brownies for my Sisters Jack and Jill. Sadly, I only had two cupcake pans. Needless to say, it took me for ever to make all the goodies!!
Trudeau
has a wide variety of products to help with all of your baking needs. I was sent the following items to try and I love them!! Of course I received them after I did all of that baking!! Also sadly some of the items they no longer carry.
12 Count Muffin Pan
•Integrated steel STRUCTURE for secure handling
•Silicone offers non-stick properties and flexibility for easy release
•Cooks evenly for perfect results every time
•Innovative two-color finish
•Freezer, microwave and oven safe
•Heat resistant up to 428°F-220°C
•Dishwasher safe
Strawberry Huller
and Strawberry Tea Infuser
Travel Tea Tumbler
Each and every product is awesome. The cupcake and cake pans are silicone with a steel frame. It makes them very easy to use. Butter them, and once the items are cooked, you can just pop them out!!
The Strawberry Huller is also pretty cool. It makes removing the greens really easy, and I have found that it makes the strawberries perfect for filling with cream cheese or whipped cream!!
Of course my all time favorite item is the Tea Infuser Bottle. I use it for my morning tea on the go. It is so easy to use, and keeps my tea warm for a long time!!
Trudeau has a large variety of other products you need to check out, including their
Loaf Pan
,
Herb Mincer
, and their
Vegetable Steamer
. Those are three items on my next shopping list!!
Don't forget to follow Trudeau's on
Facebook
and
Twitter
to learn about new products and promotions!!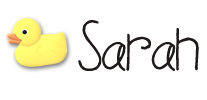 This post is written by . She is a Wife, and Mother of two boys living in New England. This post may contain affiliate links.