**All opinions expressed are 100% my own. I was not compensated for this post. I was sent products for review purposes.**
Baby Magic
is a true legacy brand - we believe in tradition. and that nothing bonds parents together like shared experiences. Take comfort in knowing that when you bathe your little one with Baby Magic, that just a few short years ago - your parents were probably doing the same. For 65 years, we've been creating magical baby smiles from one generation to another, and bonds that last a lifetime.
Ah that baby smell. I am pretty sure most people go gaga for it!! Even though my babies are older, I still use baby shampoo products on them, hoping that I can prolong their babyness!!
My youngest Sister is due to have her first baby soon, and I get to have my fill of that baby smell again!! I can't wait!!
Baby Magic
is one of our favorite baby care companies. Their baby wash, and lotion smell terrific and work perfectly to clean their little skin. Jr in particular had very sensitive skin when he was a baby, and we needed to be careful what products we used on him. I still have very sensitive skin, and find that using the baby lotion works best for me!!
Some of Baby Magic's line of baby products include
Lotion
,
Baby Wash
(wet & dry,) Baby Oil, Baby Bath Soap, Baby Healing Balm, Baby Powder & Baby Diaper Cream. You can also get the lotion in Original and Lavender scents!!
Would you like to try some of the products for yourself?? 3 lucky winners will each win a bottle of Baby Wash, Baby Lotion and
No Rinse Wash
!!
Our Baby Magic Soft Powder Scent Hair & Body Wash is our Original formula with a light scent formulated especially for sensitive skin. This easy-rinse, vitamin enhanced baby wash gently cleanses your baby's skin and avoids irritation and dryness.
Our Baby Magic Original Baby Lotion is a rich, creamy, non-greasy lotion formulated to absorb quickly, while softening and nourishing your baby's skin. This hypoallergenic baby lotion formula is mild enough for baby's sensitive skin, and enhanced with vitamins A and E to help retain the natural moisture of baby's delicate skin.
Our baby lotion is a one of a kind formula, specially formulated for baby skin conditioning and protection.
Baby Magic No-Rinse Wash is your on the go solution to keeping your baby clean, fresh and smelling great. Our baby wash is specially formulated for baby's sensitive skin and the self-foaming application allows you to clean your baby without using water. Now you can keep your baby clean even when you are away from home.
Enter using the rafflecopter form below, and good luck!!
a Rafflecopter giveaway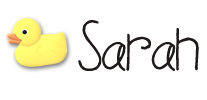 This post is written by . She is a Wife, and Mother of two boys living in New England. This post may contain affiliate links.