In honor of National Preparedness Month this September, PBS KIDS will premiere two new episodes of DANIEL TIGER'S NEIGHBORHOOD and ARTHUR that focus on storm-preparedness.

The storm-themed episodes of DANIEL TIGER'S NEIGHBORHOOD and ARTHUR will premiere on Tuesday, September 8th (check your local listings). Daniel Tiger and his friends learn important strategies to use during emergencies, while Arthur and friends learn how to cope with the aftermath. The new ARTHUR episode features special guest star Idina Menzel as a caring therapist named Dr. Paula.

Digital resources will also be available online as tools to help parents discuss natural disasters and other frightening topics with kids.

In addition to these storm-themed episodes, DANIEL TIGER'S NEIGHBORHOOD and ARTHUR will premiere new episodes all week long beginning September 7th as part of a special premiere week on PBS KIDS. New episodes of preschool math series PEG + CAT will also premiere that week.
Idina Menzel in ARTHUR

New Episodes Premiering

September 7-10, 2015

(check local listings):

ARTHUR:
"Whip. Mix. Blend./Staycation"– premieres Monday, September 7
When Rattles' mom starts dating Archie Vanderloo, Rattles finds himself spending lots of time with Archie's kids. The problem is, Rattles doesn't have anything in common with these twins! Can this blended family learn to get along? / Arthur offers to babysit so that his parents can enjoy some peace and quiet in the backyard. What could go wrong? With D.W. on the loose…just about everything! Educational objectives: Rattles learns how to adjust to life in a blended family; Arthur and D.W. learn when to ask for help.

"Shelter From the Storm" (Parts 1 & 2) – premieres

Tuesday, September 8


When a powerful hurricane hits Elwood City, everyone's affected. Ladonna's dad is called up by the Army Corps of Engineers. Muffy relocates to a shelter, while Arthur struggles to reunite lost pets and owners. And Brain seeks the help of a therapist — voiced by special guest Idina Menzel — to help him manage his anxiety. Educational objective: Arthur and friends realize the importance of family, friendship, and the support and compassion of others in times of crisis.

"Arthur Read: Super Saver!/Tibbles to the Rescue!"– premieres

Wednesday, September 9


Business is slow for Mr. and Mrs. Read, and Arthur is concerned. Can this "super saver" find ways to keep his family in the green? / When D.W. saves Tommy and Timmy from a nasty fall, they decide to repay the favor…whether D.W. likes it or not. Educational objectives: Arthur learns how his family can work together to save money; the Tibbles learn how to accept and reciprocate kindness.

"The Pageant Pickle/Some Assembly Required"– premieres

Thursday, September 10


School is almost out and Arthur can hardly wait for those lazy summer days by Muffy's pool. Nothing could ruin such a happy time of year… except maybe — D.W.'s Spring Pageant! / D.W. can't wait to test out her new play set! But while it's being built, she'll have to settle for the box. With the help of Bud and Emily, D.W. realizes her imagination is way better than any toy! Educational objectives: Arthur learns that being a good older brother sometimes means making sacrifices; D.W. learns that the best toy is her imagination.

DANIEL TIGER'S NEIGHBORHOOD:
"Nighttime in the Neighborhood" – premieres

Monday, September 7


Tonight is a special night in the Neighborhood of Make-Believe. In this half-hour episode, Daniel and his friends are going to a pajama party at the library! As Daniel and his family walk through the moonlit neighborhood, Daniel learns about all of the things that look and sound different at night. Strategy: Let's find out what's special at night.

"A Storm in the Neighborhood/After the Neighborhood Storm" – premieres

Tuesday, September 8


There's a big storm coming to the Neighborhood. Daniel and his friends are a little frightened at first, but the grown-ups have a plan to keep everyone safe. / The big storm that came through the Neighborhood has passed. But now everything looks different, with leaves all over, trees knocked down and window shutters fallen — it's a scary thing for Daniel and his friends to see. But they are comforted to know that everyone is safe and there are helpers everywhere, coming together to fix the Neighborhood. Strategy: Take a grown-up's hand, follow the plan and you'll be safe.

"Margaret's First Chime Time/Tiger Family Fun" – premieres

Wednesday, September 9


Today, the Tiger Family is taking Margaret to the Clock Factory for her very first "Chime Time!" As they travel to the Clock Factory, Daniel notices how other families in the Neighborhood spend time together. / Daniel and his family head to the Enchanted Garden, only to find Miss Elaina and her family doing one of their special family traditions: pick-your-own-dinner! The Tiger Family joins in, and even adds a few traditions of their own! Strategy: I like to be with my family.

"Looking for Snowball/Daniel's Neighbors Help" – premieres

Thursday, September 10


Oh no! Snowball, the class pet, has gone missing! As all the neighbors band together to search for Snowball, Daniel realizes how good it feels to be part of a neighborhood. But will they find Snowball? / Achoo! The Tiger Family is under the weather! Daniel is sent home from school because he doesn't feel well and Mom Tiger is couch-bound! Lucky for them, their neighbors are at the ready to bring them soup, books and encouragement to help them feel better. Strategy: A neighbor is here to help!

PEG + CAT:
"The Wonderland Problem/The Bat Mitzvah Problem" – premieres

Monday, September 7


Landing in Wonderland, Peg and Cat eat berries to grow bigger or smaller in their quest to retrieve Peg's stick from the Queen of Hearts. / Peg and Cat help Tessa's Bat Mitzvah run smoothly by keeping an eye on Uncle Phil, who thinks he can do 10 more of everything than he actually can. Primary educational objectives: calculating height and length; seeing a 10 in teen numbers

"The Robin Hood Problem/The Owl and the Pussycat Problem" – premieres,

Tuesday September 8


Robin Hood can't tell how to redistribute the goodies! So Peg and Cat teach him more and less. / The Pig will give Cat the hat he needs to warm his ears only if Peg and Cat will give him "infinity." So Peg and Cat sail off in search of infinity. Primary educational objectives: strategies for determining "more" and "less," counting, estimating and weighing; the concept of infinity

"The Ring Problem/The Wedding Problem" – premieres

Wednesday, September 9


When the Giant drops the diamond ring he's about to give Giantess, it bounces into a pipe. He needs his very small friends Peg and Cat to get it back. / When Peg and Cat are chosen to organize the Giants' wedding, they must get the 12 steps for a giant wedding in just the right order. Primary educational objectives: learning ordinal numbers; ordering events over time

"The Bermuda Triangle Problem/The Breeze in the Branches" – premieres

Thursday, September 10


While on their beach vacation, Peg, Cat and the Pig tumble through a portal to a bizarre triangular universe. / The Toad brings Peg and Cat to the forest where he grew up and introduces them to his old friends and his old patterns. Primary educational objectives: learning about triangles; identifying, creating and extending simple patterns.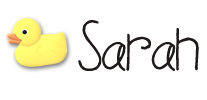 This post is written by
Sarah Coulsey
. She is a Wife, and Mother of two boys living in New England. This post may contain affiliate links.