Sunday, August 30 at 8/7c on
NATIONAL GEOGRAPHC CHANNEL
In the return of National Geographic's critically acclaimed documentary series EXPLORER, follow veteran investigative reporter Bryan Christy on his daring journey to track and expose the illegal global ivory trade. Working with one of the world's top taxidermists, he conceals a sophisticated GPS tracker inside an incredibly realistic faux ivory tusk and drops it in the heart of ivory poaching country and monitors its movements to track down the kingpins of the ivory trade.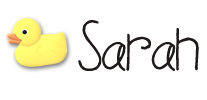 This post is written by
Sarah Coulsey
. She is a Wife, and Mother of two boys living in New England. This post may contain affiliate links.