Everyone's favorite crime fighting kids are back with their biggest mystery ever in
Scooby-Doo! and KISS: Rock and Roll Mystery
! To help them solve the case the Scooby gang teams up with Rock and Roll legends KISS for an all new Mystery Inc. adventure!
Get ready to Rock! Scooby-Doo and the Mystery Inc. Gang team up with the one and only KISS in this all-new, out-of-this-world adventure! We join the Gang at Kiss World – the all-things-Kiss theme park, as they investigate a series of strange hauntings. With help from Kiss, they discover that the Crimson Witch has returned to summon The Destroyer from the alternate dimension of Kissteria! The evil duos ghastly plan, to destroy the earth! Can the Gang's cunning and Kiss's power of rock save the day?! Tune in to this Rock and Roll Mystery for some thunderous, heavy FUN!
Check out this fun app to play some
classic sounds from the Scooby Doo series and click on the DVD picture to order the DVD!! Also check out the terrific craft projects as well.
How would you like to win a copy?? One lucky reader will win a Blu-ray copy of the DVD!! Enter using the rafflecopter form below, and good luck!!
Each household is only eligible to win One (1) Scooby Doo and KISS Rock & Roll Mystery Blu-ray Combo Pack via blog reviews and giveaways. Only one entrant per mailing address per giveaway. If you have won the same prize on another blog, you will not be eligible to win it again. Winner is subject to eligibility verification.
a Rafflecopter giveaway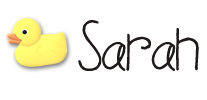 This post is written by
Sarah Coulsey
. She is a Wife, and Mother of two boys living in New England. This post may contain affiliate links.