**All opinions expressed are 100% my own. I was not compensated for this post. I was given copies of the books for review purposes.**
School may be out for Summer, but that's no reason for kids to stop learning. National Geographic has a terrific series of books for kids to keep their brains going strong. Here are a couple of our favorites.
National Geographic Kids Books has become THE go-to publisher for nonfiction that entertains and engages on every level. From pre-school to middle school, NG Kids Books offers something for every reader, whether they be of the reluctant variety or a voracious book lover. This Spring, kids can go WILD with these latest additions to some of NG's most in-demand series, all featuring the fluffiest to the most ferocious animals children love:
National Geographic Kids has developed an amazing
Super Reader site
to complement their Readers series. It has prizes to reward their reading effort, printable posters to help track their progress, activities, quizzes, games and ALOT more.
How would you like to win a set of the books above?? Enter using the rafflecopter form below, and good luck!!
a Rafflecopter giveaway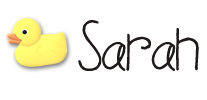 This post is written by
Sarah Coulsey
. She is a Wife, and Mother of two boys living in New England. This post may contain affiliate links.