Title: BETWEEN THE LIONS: VOWEL POWER
Street Date: April 15, 2014
DVD:
Lion cubs Lionel and Leona and their parents Cleo and Theo
welcome you to a library like no other! In BETWEEN THE LIONS,
the doors swing open to reveal a magical place where characters
pop off the pages of books, vowels sing, and words take on a life of
their own. "VOWEL POWER" includes five fun-filled episodes. In
"The Chap with Caps," the Lion family helps a writer fix a story
about a chap, a cap, and lots of chattering monkeys (target sound –
short "a"). In the second episode, "Pecos Bill Cleans Up the West,"
a storybook tornado blows into the library and makes a terrible
mess (target sound – short "e"). In "Little Big Mouse," Click's
feelings are hurt when Lionel and Leona start a fan club for a heroic
storybook mouse (target sound – short "i"), and in "The Lost Rock,"
a rock rolls out of his book and then can't remember which book he
belongs in (target sound – short "o" and double "o"). The final
episode, "Fuzzy Wuzzy, Wuzzy?," uses the childhood rhyme,
Fuzzy Wuzzy was a bear. Fuzzy Wuzzy had no hair. Fuzzy Wuzzy
wasn't fuzzy, was he?, to help kids learn (target sound – short "u").
Series Information:
BETWEEN THE LIONS is designed to help kids ages 3 to 7 learn
to read. Unique among the hundreds of programs aimed at children,
this puppet, animated, and live-action show is curriculum based – a
lively, educational blend of phonemic awareness, phonics,
vocabulary, and other teaching methods for preschool, kindergarten,
and first grade students. Independent studies show that kids who
regularly watch BETWEEN THE LIONS learn key reading skills
faster than kids who don't watch.
Special Features:
Printable activities, coloring pages, and practice sheets
Runtime: Approx. 125 minutes
SRP: $9.99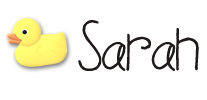 This post is written by
Sarah Coulsey
. She is a Wife, and Mother of two boys living in New England. This post may contain affiliate links.