A PORTRAIT OF A LADY
. . . or is it? The risqué painting owned by Benjamin Elliot, the earl of Foxburn, features a stunning beauty with sapphire eyes, golden hair, and creamy skin. Ben recognizes this particular English rose the instant he meets her-though she's wearing considerably more clothing. In person, the demure debutante is even more irresistible . . .
In desperate need of money for her sick mother, Daphne Honeycote had posed for two scandalous portraits. Now she must hide her secret to save the Honeycote family name. Ben's possession of one painting makes him an insufferable thorn in her side-and yet he may be her best chance at finding the canvas's companion. As she becomes drawn to the dark-tempered earl, can Daphne risk laying bare the secrets of her heart?
Daphne want's to keep a big secret safe for her families sake, and she will do almost anything to keep it. Before her family became members of the ton, Daphne had to have some personal paintings of herself made in order to pay her Mothers medical bills. Now that things are better for all of them, and her Sister is happily married, Daphne needs to make sure the paintings don't fall into the wrong hands.
Benjamin, The Earl of Foxburn, fell in love with the mystery lady as soon as he set eyes on her. When Ben meets Daphne in real life, he instantly knows she is the one from his painting, the one with the sapphire eyes that haunt him. His friend, Lord Biltmore, is smitten with Daphne. Ben knows that if her secret ever comes out, it could ruin Lord Biltmore. Ben strikes up a deal with Daphne, that he will keep her secret safe, if she stays away from Biltmore, and he will also help her find another item that could hurt her.
Along the way Ben and Daphne start to feel something for each other, but they both are unsure what the future holds for them.
I really liked this book a lot. Anne Bartons writing style keeps you engaged and makes the book a page turner. I also love how she adds in some terrific surprises and twists a long the way that you would not see coming!!
I give this book a 4 out of 5 stars.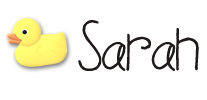 This post is written by
Sarah Coulsey
. She is a Wife, and Mother of two boys living in New England. This post may contain affiliate links.