DEAD SEXY DRAGON
The last thing dragon shifter Stig Wyvern needs is his dead friend's kid sister showing up on his doorstep, especially since he's just minutes away from entering a mating phase. But Cora Cardenas has nowhere else to go. She's in deep trouble with some really nasty people and Stig is the only one who can protect her. Cora quickly realizes Stig is hiding something from her. To make matters worse, she's plagued with breathtakingly naughty dreams starring a shadowed lover who bears a startling resemblance to her host. And what the hell is going on in the basement at night? Stig needs to get Cora out of his house but his inner beast has other ideas. He's found his mate and she's not going anywhere.
RED HOT DRAGON
Griffin Cadogan is surprised when Avani Monroe, the sworn enemy of his dragon family, walks into his gym. With his mating phase approaching, the dragon shifter wonders why she risks coming into enemy territory. Yet the dark-eyed temptress shocks him even more with an outrageous demand: She wants him to help her have a baby. After her mother's dragon line was annihilated by the Knights, Avani vows to continue her unique dragon breed and Stig is perfect for the job. When they spar over the terms of her proposal, Griffin and Avani can't deny the intense, primal attraction they feel for each other. Soon lovers, the two discover the dragon slayers are coming . . .and they're gunning for Griffin, Avani, and the entire dragon race.
I have to be honest and say that for the longest time I was a little weirded out by Sci-Fi Romance books. I wasn't sure that I would like them. I was so used to romance books set in modern day or historical settings. I was not sure if I would like mystical creatures being the love interest in my books.
I have read a couple series now, and I have to say that I do like them a lot. Of course it all depends on the writer, and Lolita Lopez does an excellent job. In both stories, you learn about two different species of man/dragons, and what they must go through in order to survive.
Lolita keeps the story interesting and makes the books more then just love stories, but stories with true mystical plots and many characters you come to know and love. I can not wait to read more from Lolita and more in this series.
I give these stories 3 1/2 out of 5 stars.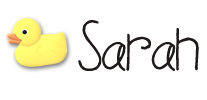 This post is written by
Sarah Coulsey
. She is a Wife, and Mother of two boys living in New England. This post may contain affiliate links.