**All opinions expressed are 100% my own. I was not compensated for this post. I was given the DVD for review purposes.**
I was not alive 50 years ago when President Kennedy was shot, but it is a piece of history that everyone should know and learn from.
Revered as one of the best presidents this nation has ever seen, this documentary goes in depth about JFK from birth until his assassination in 1963. It covers topics like The Bay of Pigs, The Cuban Missile Crisis and even Camelot.
You get to see the president before his short presidency and learn more about his character, his family life, and just more about the man in general.
This DVD gives you over 3 hours of information including his time in WWII, and his time as a senator.
COMMEMORATE THE 50TH ANNIVERSARY OF THE DEATH OF

JFK

WITH AN ALL NEW BLU-RAY + DVD COMBO DOCUMENTARY
Available in major retail stores nationwide July 7th
Minneapolis, MN June 28, 2013
- To commemorate the 50th Anniversary of the assassination of former president John Fitzgerald Kennedy, Mill Creek Entertainment is releasing an exclusive, historical documentary -

JFK

: A New World Order.
This brand new eight - part commemorative documentary series, which also contains over three hours of bonus content, is available as a BD+DVD combo for $14.98 MSRP.
Insightful and comprehensive, this documentary series is an in-depth chronicle of John F. Kennedy's life from barely surviving birth to the years leading up to his decision to enter politics to the tragic events in Dallas on November 22, 1963 to the legacy he created. Journey through the pivotal moments that created one of America s most beloved, influential and controversial figures through interviews with historians and archival footage that commemorate the man and the myth that is John F. Kennedy.
"This documentary was created to honor John F. Kennedy, his life and legacy. We recognize that their was a void in available content about

JFK

's entire life, and are proud to release one of the most in depth-documentaries available about our 35th president," says Jeff Hayne, Vice President Content Acquisitions for Mill Creek Entertainment.
PRODUCT DETAILS
JFK

- A NEW WORLD ORDER - Commemorative Documentary Series – Blu-ray/DVD Combo or DVD Edition
Over Six Hours Of The Myth And Memory of

JFK

The Man Who Captivated A Nation!
Fifty years after his death, President John F. Kennedy's life and legacy continues to capture the hearts and minds of an entire nation. Experience the history all over again as a new generation of Americans is introduced to the compelling story of this unforgettable leader, and the political dynasty that he left behind. Insightful and concise, this eight - part documentary series covers the life of

JFK

, from his perilous birth to his dramatic assassination in 1963.
Technical Information:
BLU-RAY™
Running Time:
3 Hours, 35 Minutes
Aspect Ratio:
1080p 1.85:1 Widescreen
DVD
Running Time:
3 Hours, 35 Minutes
Aspect Ratio:
1.85:1 Widescreen
Program 1: Early Years

John F. Kennedy's life through his election as the 35th President of the United States.
Program 2: For All to See

The 1960 Presidential election and the many obstacles, including familial and religious, that Kennedy needed to overcome to win the United States Presidency.
Program 3: New Frontiers

The beginnings of John F. Kennedy's presidency.
Program 4: Doomsday Averted

The Bay of Pigs and The Cuban Missile Crisis, to his proudest achievements, the Limited Nuclear Test Ban Treaty.
Program 5: A Wall of Words

The origins of Soviet-American tensions in the divided city of Berlin from the final days of World War II up through the time of John F. Kennedy's Presidency.
Program 6: War Within & Without Part 1

Civil Rights, from his record as a senator up though the transformation near the end of his life that would help inspire the Civil Rights Act of 1964.
Program 7: War Within & Without Part 2

The events in Southeast Asia that eventually led to America's war in Vietnam.
Program 8: Camelot And Beyond

His health and private life, marriage and family, the myth of Camelot, and finally, his assassination and legacy.
BONUS FEATURES:
1.
Kennedy vs. Nixon Debate
2.
Assassination of President John F. Kennedy
3.
Funeral Service of President John F. Kennedy
About Mill Creek Entertainment
Mill Creek Entertainment is the leading provider of value home video content to the retail and specialty marketplaces. With over 50 million DVDs and Blu-ray discs sold annually the company has established a powerful distribution network that encompasses over 30,000 storefronts and millions of online customers. The company is relentless in its quest to always provide outstanding content and packaging with amazing value propositions to ensure consumer demand and customer satisfaction. Mill Creek offers a tremendous range of content including contemporary and classic feature film and television, kids' animation, documentary, special interest and fitness. Compilations range from double-features to 100-movie collections as well as 10 to 600 episode TV collections. Driven by its immense library of over 12,000 hours of owned and licensed content and licensing partnerships with major studios and production companies world-wide, the company continues to redefine the value marketplace. For more information:
www.millcreekent.com
.
Would you like to win a copy?? This would make a perfect gift for that history buff on your Christmas list!!
Enter below using the rafflecopter, and Happy Holidays!!
a Rafflecopter giveaway
**All opinions expressed are 100% my own. I was not compensated for this post. I was given the DVD for review purposes.**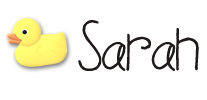 This post is written by
Sarah Coulsey
. She is a Wife, and Mother of two boys living in New England. This post may contain affiliate links.