**All opinions expressed are 100% my own. I was not compensated for this post. I was given the DVD for review.**
On December 10th, Universal Studios Home Entertainment released
DESPICABLE

ME 2
, the $863 million worldwide box office phenomenon and the year's #1 comedy, on Blu-ray™ and Blu-ray 3D™ Combo Packs, DVD and Digital HD including UltraViolet™! Bonus features include three all-new mini-movies featuring the
mischievous but lovable Minions, deleted scenes, a closer look at the evil minions and much more!
Gru, the girls and our favorite minions are back!! Gru has been living a normal life as a dad to three young girls. No more evil schemes for him. He even has Dr. Nefario and the minions using their old lair as a jam making station.
When Lucy, an agent from the Anti-Villain League enlists Gru's help to find a thief who stole a top-secret research lab filled with PX 41 -- an experimental serum with the strength to transform harmless animals into ravenous monsters, Gru joins the other side!!
There are a ton of hilarious parts in this movie. I think this is one of those rare cases when the sequel is better then the original!!
When the All 4 One scene takes place, you will laugh and laugh!!
You can get Despicable Me 2 at any store right now, but if you get it through Walmart, you get bonus Minion dolls!!!
**All opinions expressed are 100% my own. I was not compensated for this post. I was given the DVD for review.**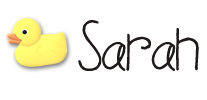 This post is written by
Sarah Coulsey
. She is a Wife, and Mother of two boys living in New England. This post may contain affiliate links.