I love, love, love Halloween!!! The scary, the candy, and of course dressing up!! When else can you walk around in a wedding dress and not look completely nuts!!
This year I am hoping my boys will allow me to decorate on the scarier side. They were a little scared of most of my Halloween decorations the last couple years. We shall see!!
Some of my favorite blogger friends and I have some great Halloween items that we would like to share with you!!
First, let me tell you about my giveaway and introduce you to
Lovable Labels
.
Until Ben Jr started school, I had no idea why I would ever need labels for him. I mean he was going to school, all of his clothes should stay on him right??
Wrong!! In pre-school, Jr came home with at least 8 different articles of clothing that were clearly not his. Once he came home with a pink hat!!
In Kindergarten, he lost three sweat shirts, and came home with the wrong boots almost every day of the winter.
In first grade he was a little better with his clothes, but not much.
Now even in second grade, I find him coming home with the wrong sweat shirts!!
After the first couple months of pre-school and his lost fashions, we learned (the hard way I might add) that labels are very much needed on ALL of his clothes. Yes I mean everything. Pants, under garments, shoes, boots, hats, gloves etc. If you want the stuff to come back, you need to label them!!
Lovable labels has a terrific assortment of labels for all kids. What I like the best about the labels is that they last!! Every article of clothes we have put a label on and then washed numerous times, still has that original label!!
Did you know that Lovable labels has a terrific assortment of Halloween labels. I am getting a set, and will use them for costumes, and for small gifts to give at Ben's school, and to family!!
The lucky winner of this giveaway will get a set of their own!! You can check out the
designs here
, and see which ones you would like.
My next sponsor is the author of a new children's book called
The Magical World Of Sebella- The Magic Castle
.
Sebella, a witch, lives in a house once owned by an infamous magician, where strange things often happen. While playing the game of Spooks, Sebella's bratty cousin Prudence accidently knocks over a gargoyle statue, and it magically comes to life! The gargoyle's red eyes torpedo into the fireplace revealing a secret opening. Out of the statue's mouth flow these words… The All-Powerful Magician needs your HELP! He requests your services to SAVE the Magic Castle! Succeed and win the Grand Prize. To save the Magic Castle, so children can visit again, Sebella, Prudence, her friend Kendall, along with Sebella's little brother Drac must first: Capture the Shadows Tame the unruly dragons Vanquish the Villainous Mentalist Can they save the Magic Castle? Will they win the Grand Prize? And who is the All-Powerful Magician requesting their help?
I am a kid at heart and still enjoy young reader books. I especially love sitting down and reading them with Ben Jr.
His reading skills have improved so much. It is a pleasure to see and hear him read!!
We sat down over the last couple days and read all about Sebella a young witch who along with the help of her friends, needs to save an All-Powerful Magician and his Magic Castle.
In this book you will find a ton of action, and a cute story that will keep any young school aged child intrigued. Ben wanted to read the whole book in one night. With less then 100 pages (which is perfect for young kids,) we did finish the book in three nights.
Ben wants to read it again in honor of Halloween!!!
We both really liked the story, and I am very happy to offer a copy of the book to two lucky readers thanks to the author Thea Berg!!
Oh and of course this Halloween giveaway would not be complete unless there was candy involved!! I have a terrific pumpkin bucket full of yummy treats, for the first place winner. There is something in it for everyone. I may throw in some other fun things too!!!
Enter my giveaway using the rafflecopter form below, and then make sure you hop to the other terrific bloggers giveaways as well!!
Good luck everyone and Happy Halloween!!!
a Rafflecopter giveaway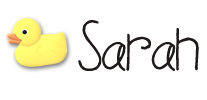 This post is written by
Sarah Coulsey
. She is a Wife, and Mother of two boys living in New England. This post may contain affiliate links.