As you know from my last Disney Paint post (you can find it
here
) Ben and I are re-doing the boys play room thanks to Disney and Glidden. The boys picked a Toy Story theme for the room.
The play room was previously a pretty yellow color which I loved, when the room was a spare bedroom. Now that the boys have taken it over, they don't want yellow anymore. They want manly colors!!
Here is what the room looked like before we started.
It took awhile to get the pictures off, but we did it and were ready to start. Because some of the pictures had been up there for a long time, some of the yellow paint came off with the pictures. If you look closely at the walls, you can see areas that are darker. Those spots are where the paint came off.
These pictures are just one coat of paint. With this being chalkboard paint, and a darker color, we knew we would need a couple of coats. Even with just one coat, there was a lot of coverage for lath and plaster walls.
After two coats, things looked almost complete. There are a couple of areas we need to touch up on, and then we get to add some surprises the kids don't know about. Even the spots where the old paint had come off, blended in well after the second coat.
Over all I am very impressed with the paint. The colors are gorgeous, and I know the kids are going to love that it is a chalkboard paint and they will be able to write all over the walls!!!
I can not wait to reveal the finished product!!
Glidden and Disney have made the whole process very easy, and if you are looking to change a room, head to the
Disney Paint website
and check out their how to videos, and their virtual room painter software to see how the colors go together.
**All opinions expressed are 100% my own. I am compensated for this post, but it is truly my pleasure to work with Glidden, Disney and Mom Trends.**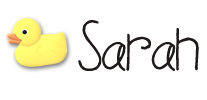 This post is written by
Sarah Coulsey
. She is a Wife, and Mother of two boys living in New England. This post may contain affiliate links.