Need some oil?
FREE Eagle One Product w Valvoline Oil purchase
Wanna watch a movie?
$2.50 off The Sandlot Blu-ray™ + DVD Combo


$2.00 off An Affair to Remember Blu-ray™ or dvd


$2.00 off The Cary Grant Film Collection on dvd


$2.00 off Hello, Dolly! on Blu-ray™ or dvd


$2.00 off That Thing You Do! on Blu-ray
Looking for something to read?
$1.00 off Off the People Country Special
Freshen your breath?
$0.50 off on any ONE (1) 1.76 oz. Altoids tin
Something for your eyes...
$1.00 off Blink Tears or Blink Gel Tears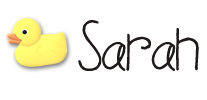 This post is written by
Sarah Coulsey
. She is a Wife, and Mother of two boys living in New England. This post may contain affiliate links.