Ben Sr and I are Food Network fans. We watch shows like Chopped, Cup Cake Wars, and The Great Food Truck Race.
I can not wait to attend the Great Style, Good Taste event at Tanger Outlets in Westbrook CT this weekend. Tons of food, fun, music and shopping!!!
I may even have my Husband submit one of his yummy BBQ recipes!!!
Tanger Outlets will combine our great style and savings with the great taste of gourmet dining through Great Style, Good Taste! The Taste & Style Experience will be a weekend long event that will include Cooking Demonstration, a gourmet food Truck Festival, Live Music, a Backyard Barbecue Cook Off, Chowder Cook Off Contest and much more!

Food Trucks - Saturday & Sunday, 11am - 6pm15 to 20 Gourmet Food Trucks all weekend by "Food Trucks 2 Go" offering everything from Asian Fusion to Classic American to Fresh, Local Seafood to Exotic Mediterranean and Homemade Desserts.

Chubby Chickpea
Captain Marden's (Saturday only)
Chicken and Rice Guys (Saturday only)
Baja Taco
The Happy Taco
FryBorg
Hog Wild
Cupcake Brake
The Sugar Bakery Cup Cake
The Away Café
Boston Shuckin' Truck
Food Extrovert
Caseus Cheese Truck (Sunday only)
High Tide Gourmet (Sunday only)
Munchies Food Truck
AND MORE!

LIVE Music - Saturday & Sunday, 11am - 6pm
The Red Hill Rockers, The Sin Sisters, The Shiny Lapel Trio and more!

LIVE Demonstrations - Saturday & Sunday, 11am - 6pmCLARKE, Kitchen Aid, Soda Stream, Williams Sonoma, Chef Kashia and more!

Backyard Barbecue Contest - Saturday, 10am - 4pm
Open to the Public - first 100 entrants. Cash prizes and awards for the best Ribs and Wings. Call for details.

Chowder Cook Off - Sunday, Noon - 3pm - Taste the best Chowder from area restaurants and vote for the best chowder. Proceeds to benefit Westbrook High School Project Graduation.
Tanger Taste & Style Gift and Getaway
A Taste & Style Experience Gift. Great Style, Good Taste & Great Deals! Free Gift with Purchase from Curtis Stone & Tanger Outlets! Beginning April 1st 'Made to Measure' Melamine Spoons. Chef Curtis Stone has specially selected a culinary gift for you, and it's FREE with store receipts totaling $125 of Tanger Outlet purchases. While supplies last. Simply bring your receipts to the Tanger Shopper Services Center to claim your gift.

A Taste & Style Experience Getaway. Enter to Win our Foodies' Dream Trip & Dine with Chef Curtis Stone April 1-28, 2013! You could win a chance to dine with Curtis Stone just for experiencing the best Tanger Outlets has to offer this spring! Enter to win a 3-day and 2-night trip for 2 to Los Angeles, California and sit at the chef's table and dine with Curtis Stone on May 20th, 2013, PLUS a $1,000 Tanger Shopping Spree.*


*No purchase necessary to win. Register at any Tanger Outlet Center. Look for registration boxes or visit Shopper Services upon arrival. Winner must be able to travel from May 19-21, 2013. See official rules at Shopper Services or www.tangeroutlet.com/foodies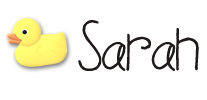 This post is written by
Sarah Coulsey
. She is a Wife, and Mother of two boys living in New England. This post may contain affiliate links.