McDonald's introduces the new "Premium McWrap" in restaurants nationwide. The freshly prepared sandwich wraps are part of McDonald's commitment to offering customers a variety of relevant tastes and new food choices. All three varieties of the tortilla-wrapped entrée feature fresh vegetables, grilled or crispy chicken breast along with signature sauces such as seasoned rice vinegar, sweet chili, or creamy garlic served in a convenient hand-held package designed for eating on-the-go.
Customers can choose from three meal-sized Premium McWraps, including the "Chicken & Bacon Premium McWrap," "Sweet Chili Chicken Premium McWrap" or "Chicken & Ranch Premium McWrap" for a recommended price of $3.99 (price and participation may vary). The Premium McWrap is McDonald's first permanent menu item to include sliced cucumbers and its first hand-held entrée to include fresh spring mix. Varieties range from 360 to 600 calories depending on customer's choice of grilled or crispy chicken.
I remember when I was a kid, and going to McDonald's was a real treat!! If we were good, once a month we got a Happy Meal, and boy were we happy!!
My boys love the Happy Meals too. They still love the toys, but being growing boys, one Happy Meal is not enough for them anymore. So now when we eat at McDonald's, they get big boy meals, and a toy!!
When McDonald's released their new
McWraps
, we hit the drive through!! I loved their original wraps, but they were really just a snack teaser. Not very big, so you would have to eat at least two, and they did not have much in them as far as veggies go.
The new wraps are just the right size for me. A perfect meal. The picture below is really what they look like.
My favorite wrap is the Chicken Ranch. It was packed full with veggies and chicken. I really like cucumbers, but usually just on their own. Being in this wrap added a great crunch and terrific flavor to them!!
You can choose from three different wraps in two different styles. Your chicken is either Crispy or Grilled and the wrap flavors are either Bacon, Ranch or Sweet Chili. Plus they come in a great holder that keeps your hands clean when you are on the go, and keeps the wrap in it's right shape.
The calories for the wraps are not that bad either. They range from 360-600 per wrap. The Sweet Chili with grilled chicken has the lowest calorie count.
I really like these wraps a lot, and I know my family and I will enjoy these for many meals!!
How would you like to try one?? How would you like to win a terrific prize pack that McDonald's has put together??
With Summer not too far away now, we need to start planning for the beach. McDonald's has one lucky reader covered with a prize pack full of fun.
Included in the prize pack is a Beach Bag, Frisbee, Sunglasses, Beach Towel (very soft and thick,) a $10 Gift Card, and free McWrap coupons!!
I am also very happy to give 25 additional people free McWrap coupons!! How cool is that, 26 winners in all!!!
I hope you all enjoy the wraps as much as we do, and a big thank you to McDonald's for making them!!
a Rafflecopter giveaway
**All opinions expressed are 100% my own. I was not compensated for this post. I was given the above prize pack to give away, and one for myself so I could try the wraps for this review**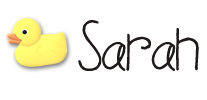 This post is written by
Sarah Coulsey
. She is a Wife, and Mother of two boys living in New England. This post may contain affiliate links.