I just received this email from Farm Rich about a recall on some of their products. I really like their appetizers (especially the mozzarella sticks) so I am glad they are recalling things just to be on the safe side.
Here is the email I got-
Dear Farm Rich Friends,
Today we announced the decision to move forward with an expanded, comprehensive recall of all Farm Rich products produced in our Waycross, Georgia, facility. This recall includes Farm Rich Mini Quesadillas, Farm Rich Mini Pizza Slices, Farm Rich Mozzarella Bites, Farm Rich Philly Cheese Steaks and Farm Rich Mini Bacon Cheeseburgers with Best By Dates from January 1, 2013 to September 29, 2014.
You may be aware that we recalled several of our products last week because of possible E. coli contamination. Since then we have been putting all possible resources against finding the source of this problem and together with many leading scientific experts, we still can't find the answer. This is simply unacceptable to us.
We have no information of any illnesses associated with these products included in the expanded recall, but your safety and the safety of all of our customers is our absolute number-one priority.
To eliminate any risk, and to ensure your safety and well-being, we are voluntarily recalling these products immediately.
"It saddens us deeply that anyone has become ill after consuming Farm Rich products," said Bill Gisel, Rich's President and Chief Executive Officer. "When it became apparent to us that despite the expertise of the USDA, FDA, the scientific community and our own experts, that identification of a specific cause was not going to be a simple or short process, we decided to act proactively to expand the recall."
Please note that this recall DOES NOT include:
Farm Rich Mozzarella Sticks – all sizes

Farm Rich Jalapeño Peppers – all sizes

Farm Rich Marinara Stuffed Mozzarella Sticks – all sizes

Farm Rich Breaded Mushrooms – all sizes

Farm Rich Stuffed Pretzel Bites – all sizes

Farm Rich Queso Cheese Bites – all sizes

Farm Rich Pepper Bites – all sizes

Farm Rich Onion Rings – all sizes

Farm Rich Meatballs – all varieties and all sizes

Farm Rich French Toast Sticks – all varieties and all sizes
These products are manufactured in different facilities and are not affected by this recall.
If you have any of these recalled products in your freezer, please contact our 24-hour, toll-free Consumer Relations Helpline at 1-888-220-5955, or visit www.FarmRich.com for more information.
We apologize to you and your family, and thank you for your continued support.
If you have questions regarding the recall, please call 1-888-220-5955.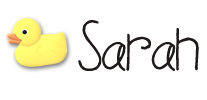 This post is written by
Sarah Coulsey
. She is a Wife, and Mother of two boys living in New England. This post may contain affiliate links.