I have been saving my
box tops
for awhile now. Every couple of weeks, I send them to school with Ben. It takes two seconds to clip them, and it benefits the schools greatly. It is worth it!!
Join today and find even more ways to make a difference for your school!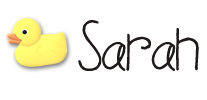 This post is written by
Sarah Coulsey
. She is a Wife, and Mother of two boys living in New England. This post may contain affiliate links.