THE TIME TRIBE AND THE HARRY POTTER ALLIANCE JOIN FORCES TO HARNESS THE POWER OF STORY TO INSPIRE REAL-WORLD CHANGE
Innovative In-Game Charity Portal Delivers Real-World Aid
Boston, MA -- March 19, 2013 -- Thundersnow Media Inc. announced today its partnership withThe Harry Potter Alliance (HPA), a non-profit organization that draws parallels with the Harry Potter fiction series to educate and to mobilize young people to civic action in the real world. The partnership will funnel in-game charitable donations made by players of ThunderSnow's initial game offering, The Time Tribe, to the HPA's global programs promoting human rights and equality, on topics such as literacy, climate change, and children's health and welfare.
The Time Tribe is a free-to-play, online time travel adventure game series based on real history and archaeology, created for kids 8-13. As the game unfolds, it tells an epic story of everyday life in different cultures, around the world, and through time. Player choices directly shape the opportunities and conflicts they face, and ultimately alter the fates of characters they meet in the past. The integrated Charity Portal empowers players to make current, real-world impact on the complex issues they encounter in the game world, and highlights age-old roots for some of today's most pressing global problems.
"This partnership is a natural extension of our mission," said ThunderSnow founder, Dr. Karen Wehner. "The HPA does an incredible job of mobilizing fans of a fictional world to heroic actions in the real world. Beyond delighting kids with a fun game and a great story, we want to get our players thinking about the world around them, and their place within it. Our integrated Charity Portal empowers players to channel connections they make with characters and events in our story world into concrete help for those in similar circumstances today, all without leaving the world of The Time Tribe.''
HPA Executive Director Andrew Slack praises The Time Tribe, noting it is "revolutionizing how our kids use gaming to learn about history, other cultures, and empathy ... what an incredible and innovative endeavor!" Dr. Julie Barton, HPA Development Director, shares similar sentiment regarding the new partnership between the HPA and ThunderSnow Media. "With the creation of The Charity Portal as an intrinsic part of The Time Tribe game, Thundersnow Media is forging new ground with the intersection of gaming and philanthropy. We at the HPA are so excited to join in this venture, which furthers our mission to get young people both engaged in civic action and empowered to know that their actions can make a difference."
The Harry Potter Alliance joins World Leadership Foundation as a Keystone Partner in The Time Tribe's Charity Portal. Donations are made using game currency, so no separate credit card transaction is required. Players receive in-game rewards for their Charity Portal donations. The full value of each donation passes directly to the chosen charity. www.TheTimeTribe.com
ABOUT THUNDERSNOW MEDIA, INC.
ThunderSnow Media (www.thundersnowmedia.com) is an independent game development and transmedia storytelling company dedicated to creating inspired, family-friendly entertainment. We leverage the power of diverse media platforms to craft unique and fun experiences both kids and parents can love.
KAREN BELLINGER WEHNER, THUNDERSNOW FOUNDER AND CEO
Karen is an archaeologist, historian, and storyteller with a PhD in Anthropology and 15 years of experience as an educator and researcher in US and UK museums and universities. She's the proud parent of three tween-age gamers, readers, and world explorers.
THE HARRY POTTER ALLIANCE
The Harry Potter Alliance (www.thehpalliance.org) is a registered 501(c)3 nonprofit that uses parallels from the Harry Potter books to educate and mobilize young people around the world in issues of literacy, equality, and human rights. With over 140 active chapters and 60 volunteer staff, the HPA has had a number of successes: we have donated five cargo planes of supplies to Haiti, donated over 85,000 books, mobilized over 60,000 fans to call on Warner Brothers to be transparent in their cocoa sourcing, and made huge strides for the anti-genocide movement, LGBTQ rights, media reform advocacy and more. The HPA has been covered in hundreds of major publications and praised by JK Rowling, Paul Farmer, Professor Henry Jenkins, and many NGOs.
In the Harry Potter Alliance, we empower our members to become the heroes that they read about. We have over 140 local chapters in schools and communities throughout the world, and our online network allows the HPA to educate thousands of new activists on important social issues and engage them in creating change.
ANDREW SLACK, HARRY POTTER ALLIANCE CO-FOUNDER AND EXECUTIVE DIRECTOR
Andrew is a teacher, social organizer and human rights activist, comedian, actor, and writer. A Phi Beta Kappa graduate of Brandeis University, Andrew is dedicated to learning and extrapolating how modern myth, new media, and expressive therapy can transform our lives both personally and collectively.
JULIE BARTON, PH.D., HARRY POTTER ALLIANCE DEVELOPMENT DIRECTOR
Julie received her PhD in Literature from the University of East Anglia (UK). She has years of development and non-profit management experience, and has always believed that academic research and popular culture can come together to positively influence the world.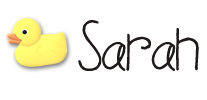 This post is written by
Sarah Coulsey
. She is a Wife, and Mother of two boys living in New England. This post may contain affiliate links.