Grab
Campbell's Go™ soup
the next time you're on the go! With 6 different flavors you can choose from, you will always have a flavor that will take you on an adventure. Each flavor has its own bold personality to match your mood. Campbell's Go™ comes in the following flavors:
Moroccan Style Chicken with Chickpeas
Golden Lentil with Madras Curry
Creamy Red Pepper with Smoked Gouda
Coconut Curry with Chicken and Shitake Mushrooms
Chicken & Quinoa with Poblano Chilies
Spicy Chorizo and Pulled Chicken with Black Beans
Campbell's Chicken Noodle Soup is that go to item for me when it's cold outside, and especially when I do not feel good. I was raised on Campbell's soups as I bet many of you were too.
Now being an Adult, I still love the traditional soups, but sometimes I need a little more. I was very excited when I was offered the chance to try Campbell's new Go Soups.
These soups come in easy pouches that are microwaveable. It makes them very easy to take with you and eat anywhere.
Ben and I tried all six flavors and my all time favorite was the Coconut Curry with Chicken and Shitake Mushrooms. Look at how delicious this looks.
The soup had a nice kick to it. It was full of hearty pieces of chicken and mushrooms. Very filling!! I actually had to give half of the bowl to Ben because it was a little too much for me!!
Ben greatly enjoyed the Spicy Chorizo and Pulled Chicken with Black Beans. He said it was quite spicy and warned me, but I still had to try it!! Yes I admit it was quite spicy. He absolutely loved it!! If you like hotter soups, then this one is for you.
All in all we really enjoyed the soups, and will be purchasing more. They are perfect for Ben to take to work with him, and for my usual quick lunches.
If you would like to try the Go Soups, I have a great
coupon
you can get. It will save you $1.00 off the soups!! Campbell's also made it fun to get the
coupon
by completing a quick Mad Libs form.
Don't forget to also follow them on
Facebook
to play games, and learn about new promotions!!
**All opinions expressed are 100% my own. I was not compensated for this post. I was given the above soups to try to be able to write this review**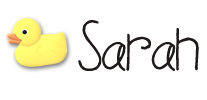 This post is written by
Sarah Coulsey
. She is a Wife, and Mother of two boys living in New England. This post may contain affiliate links.