On May 21st, Shout! Factory Kids and Fremantlemedia Kids & Family will release THE AQUABATS! SUPER SHOW! SEASON ONE! on DVD!
THE AQUABATS! SUPER SHOW! SEASON ONE!
COMES TO DVD FROM SHOUT! FACTORY AND FREMANTLEMEDIA KIDS & FAMILY ENTERTAINMENT ON
Los Angeles, CA – Shout! Factory, in collaboration with FremantleMedia Kids & Family Entertainment, will release The Aquabats! Super Show! Season One! on DVD on May 21 for a suggested retail price of $19.93.

All 13 Season One episodes of wacky crime-fighting, music videos and outlandish villains are included in the 2-Disc deluxe collection, along with a ton of bonus features.

Special guests on the show include "Weird Al" Yankovic, Lou Diamond Phillips (Southland), Samm Levine (Freaks & Geeks), Jon Heder (Napoleon Dynamite) and more.
From the Co-creator of Yo Gabba Gabba!, Aquabats! frontman Christian Jacobs has crafted the perfect blend of live-action and animation following the amazingly wild comic antics of The Aquabats, the galaxy's first group of musical, crime-fighting superheroes. MC Bat Commander, Crash McLarson, Ricky Fitness, EagleBones Falconhawk and Jimmy the Robot will take you along on their mostoutrageous adventures to protect the world from the creatures and super villains out to destroy it.
Formed in the 1990s, The Aquabats are based in Southern California and are on a never-ending quest to right wrongs, destroy boredom and seek justice for all. When they're not busy saving the world, they can be found on tour, traveling the highways and by-ways of the land in their trusty super-customized BattleTram. The crime-fighting, surf-rock supergroup's The Aquabats! Super Show! can currently be seen on The HUB TV Network with season two premiering soon featuring all new adventures (and all new villains)!
About Shout! Factory
Shout! Factory, LLC is a diversified multi-platform entertainment company devoted to producing, uncovering, preserving and revitalizing the very best of pop culture. Founders Richard Foos, Bob Emmer and Garson Foos have spent their entire careers sharing their music, television and film favorites with discerning consumers the world over. Shout! Factory's DVD and Blu-Ray™ offerings serve up feature films, classic and contemporary TV series, animation, live music and comedy specials in lavish packages crammed with extras. Shout's audio division boasts GRAMMY
®
-nominated box sets, new releases from storied artists, lovingly assembled album reissues and indispensable "best of" compilations. In addition, Shout! Factory maintains a vast digital distribution network which delivers video and audio content to all the leading digital service providers in North America. Shout! Factory also owns and operates Timeless Media Group, Biograph Records, Majordomo Records, HighTone Records and Video Time Machine
.
These riches are the result of a creative acquisition mandate that has established the company as a hotbed of cultural preservation and commercial reinvention. Shout! Factory is based in Santa Monica, California.
About FremantleMedia
FremantleMedia is one of the leading creators, producers and distributors of television entertainment brands in the world. FremantleMedia is part of RTL Group, the leading European entertainment network, which is in turn 92 percent owned by the international media company Bertelsmann. FremantleMedia is responsible for many of the world's highest rated prime time entertainment, drama, serial drama, factual entertainment and kids & family programming, with market leading capabilities that extend from content creation to licensing, digital and branded entertainment, gaming and home entertainment. The FremantleMedia Group (which includes FremantleMedia North America, UFA, FremantleMedia UK, FremantleMedia Australia, Ludia, @radical.media and Original Productions, among others) has one of the most comprehensive global networks with operations in 22 countries, creating over 9,200 hours of programming a year, rolling out more than 60 formats and managing over 300 individual titles. The company also distributes more than 20,000 hours of content in over 150 countries. FremantleMedia has some of the world's most sought after and long running formats in its catalogue, and globally produces such programmes as: Idols (co-produced with 19 Productions in the US), Hole In The Wall, Got Talent (co-produced with Syco in the UK and the US), The X Factor (co-produced with Syco in the UK and the US), Take Me Out, Family Feud, The Price is Right, Farmer Wants A Wife, Gute Zeiten Schlechte Zeiten, and Neighbours.
About FremantleMedia Kids & Family Entertainment
FremantleMedia Kids & Family Entertainment was founded in 2009 and has quickly become a worldwide leader in the family entertainment business. With 15 titles in production in collaboration with top producers on four continents, FremantleMedia Kids & Family Entertainment is already one of the most prolific independent producers and distributors of content in the sector today. Its growing portfolio of content spans across four key genres: preschool, kids comedy, action/adventure and tween/teen fare. FremantleMedia Kids & Family Entertainment is bringing to networks around the world innovative and exciting shows for television and new media platforms that feature live-action, 2D animation, CGI, stop-motion, puppetry and real-time animation with programming targeting demographics ranging in scope from preschool through high school.
Disc 1
ManAnt!
Mysterious Egg!
EagleClaw!
Laundry Day!
Ladyfingers!
Haunted Battletram!
Cowboy Android!
Disc 2
Uberchaun!
Pilgrim Boy!
Floating Eye Of Death!
Night Of The Cactus!
Cobraman!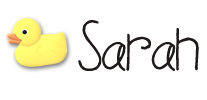 This post is written by
Sarah Coulsey
. She is a Wife, and Mother of two boys living in New England.