PBS KIDS Launches New WILD KRATTS Creature Math App for iPad
Educational app debuts on the heels of successful WILD KRATTS January special, which reached over 1.3 million kids ages 2-8
Arlington, VA, February 14, 2013 –
PBS KIDS has launched
WILD KRATTS Creature Math
, the newest app from the popular
WILD KRATTS
series. Available exclusively for iPad, Creature Math offers a new way for fans to learn math skills while exploring creature powers with WILD KRATTS creators and stars Chris and Martin Kratt. Produced by Kratt Brothers Company, the Creature Math App allows users to practice basic math skills, like addition and subtraction, as they create their very own animal habitats. Players also learn valuable science concepts as they build homes and plant food items for the eight different animals featured in the game.
The latest iOS app from WILD KRATTS, Creature Math adjusts automatically as players' skill levels increase and introduces interesting facts about animals as players build up to four unique wildlife habitats. Children are challenged to manage the habitats in a way that helps the animals and habitats thrive. The WILD KRATTS Creature Math App is part of the Ready To Learn Initiative, an early learning project of
PBS KIDS
and the
Corporation for Public Broadcasting
(CPB), funded by the U.S. Department of Education.
"Just as real-life zoologists Chris and Martin Kratt transform into animated versions of themselves and visit wild animal habitats on WILD KRATTS, the new app brings users on their own creature adventures," said
Lesli Rotenberg, General Manager, Children's Programming, PBS
. "Creature Math allows kids to explore math skills at their own pace, by diving into the habitats of animals ranging from peregrine falcons to bullfrogs."
WILD KRATTS Creature Math
debuts on the heels of last month's science special WILD KRATTS "Lost at Sea," which brought millions of kids on an underwater adventure with the Kratt brothers. Nearly 1.3 million kids (ages 2-8) and over 1.6 million households tuned in for this hour-long underwater-themed special, produced by Kratt Brothers Company and 9 Story Entertainment.* WILD KRATTS also attracted the most unique visitors and was the top visited program site on pbskids.org in January (Google Analytics, January 2013). The series was the top streamed PBS KIDS program in January with a total of 26.6 million streams online and on mobile (Google Analytics, January 2013).
PBS KIDS is increasingly serving kids where they live, learn and play – helping to make anytime a learning time on mobile devices, on-air, online and beyond. PBS KIDS has more than 25 educational apps available, including the recently released
WILD KRATTS Creature Power App
, that are designed to help kids build literacy, math, science and school readiness skills. More information about PBS KIDS' apps is available on
pbskids.org/mobile
.
"Today, millions of American children, particularly those from low-income backgrounds, start school without basic math and literacy skills, dimming their chances for a bright future," said Debra Sanchez, Senior Vice President, Education and Children's Content at CPB. "Through trusted and effective public media content, such as the WILD KRATTS Creature Math App and other programs and online games developed as part of Ready To Learn, CPB and PBS are helping to narrow the achievement gap by giving all children access to high quality tools that will help prepare them for academic success."
The WILD KRATTS Creature Math App will be made available for free to families in low-income communities through the PBS KIDS Mobile Learning Program, a national outreach program launched last year. As part of the program, PBS and CPB are collaborating with Head Start centers and local PBS stations nationwide to distribute free app download codes, so that educators and families can better support children's learning in Head Start centers, Title I schools and other community-based organizations in low-income neighborhoods. Educators and families in these communities will also be able to obtain codes for use on their professional or at-home devices.
For more information and images from WILD KRATTS, visit
PBS Pressroom
.
*Ratings Source: NTI NPower Live+7 Reach & Frequency, 75% unification and a 6 minute qualifier; Live+7 AA% Kids Program Ratings ranker, week of January 21- 27, 2013
About Kratt Brothers Company
Kratt Brothers Company, founded in 1993, has created and produced over 200 episodes of television, including award-winning series: Kratts' Creatures, Zoboomafoo, Kratt Brothers: Be The Creature and Wild Kratts. Through its full service animation studio, Kratt Brothers Company is currently in production on its third season of the Emmy-nominated hit, Wild Kratts.
www.krattbrothers.com
PBS KIDS
, the number one educational media brand for kids, offers all children the opportunity to explore new ideas and new worlds through television, online and community-based programs. For more information on specific PBS KIDS programs supporting literacy, science, math and more, visit
PBS.org/pressroom
. Follow PBS KIDS on
Twitter
and
Facebook
.
The Corporation for Public Broadcasting, a private, nonprofit corporation created by Congress in 1967, is the steward of the federal government's investment in public broadcasting. It helps support the operation of more than 1,300 locally-owned and operated public television and radio stations nationwide, and is the largest single source of funding for research, technology, and program development for public radio, television and related online services.
About the Ready To Learn Initiative
The Ready To Learn Initiative is a grant program funded by the U.S. Department of Education's Office of Innovation and Improvement. It supports the development of innovative educational television and digital media targeted at preschool and early elementary school children and their families. Its general goal is to promote early learning and school readiness, with a particular interest in reaching low-income children. In addition to creating television and other media products, the program supports activities intended to promote national distribution of the programming, effective educational uses of the programming, community-based outreach, and research on educational effectiveness.
The contents of this release were developed under a grant from the Department of Education. However, those contents do not necessarily represent the policy of the Department of Education, and you should not assume endorsement by the Federal Government.
The project is funded by a Ready To Learn grant (PR/AWARD No. U295A100025, CFDA No. 84.295A) provided by the Department of Education to the Corporation for Public Broadcasting.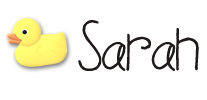 This post is written by
Sarah Coulsey
. She is a Wife, and Mother of two boys living in New England.