I know I didn't get to do the game last season (I honestly just finished watching the season on Wednesday,) but I know a lot of people like to play, so we will do it for this new season which started Wednesday!!
Here is a list of the players this time around (some are scary!!)
Fans-
Eddie Fox
Hope Driskill
Julia Landauer
Laura Alexander
Matt Bischoff
Michael Snow
Reynold Toepfer
Shamar Thomas
Alexandra "Allie" Pohevitz
Sherri Biethman
Favorites-
Erik Reichenbach
TAKEN by vicjbr
Francesca Hogi

from SURVIVOR: REDEMPTION ISLAND
John Cochran
TAKEN by ksceviour
Malcolm Freberg
TAKEN by Marilyn's Money
Phillip Sheppard

from SURVIVOR: REDEMPTION ISLAND
Andrea Boehlke

from SURVIVOR: REDEMPTION ISLAND
Brandon Hantz
TAKEN by Charity and John
Brenda Lowe

from SURVIVOR: NICARAGUA
Corinne Kaplan

from SURVIVOR: GABON
Dawn Meehan
TAKEN by Deb
To play, all you have to do is be the first person to comment with the name of the player you pick. If that player wins over all, you win a prize!!
I will also be doing an Amazing Race game as well. You can play both games, but can only pick one player/team per show/game.
Good luck everyone!!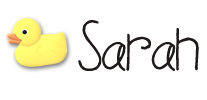 This post is written by
Sarah Coulsey
. She is a Wife, and Mother of two boys living in New England.