It's that time of year again. Anyone who is a huge Disney fan is keeping their fingers crossed, and their emails open, hoping to get a coveted spot to the best Social Media Conference ever!!
Announced yesterday, the conference will be held Mothers Day weekend this year (May 9th-12th.)
As in true Disney fashion, they go above and beyond with their conferences with extra special perks for not only the bloggers, but their families as well!!
I was honored that I got to go in 2011. It was our best Disney trip ever!!!
Here are some of my posts from the event. You can see how special it is, and how the people who get to go are truly blessed!!
DSMM 1
DSMM 2
DSMM 3
DSMM 4
DSMM 5
DSMM 6
Good luck to everyone hoping to go. My fingers and toes are crossed!!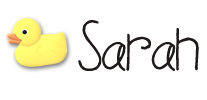 This post is written by
Sarah Coulsey
. She is a Wife, and Mother of two boys living in New England.