This past weekend I was given the opportunity to see We The Kings live at Macy's. I have to be 100% honest, that until I was invited to the event, I had no clue who We The Kings were.
All though I am in the car a lot, usually I have my MP3 player on, or the kids are watching TV and I am listening to that. I can recite the new Muppet's movie by heart and I have only seen it twice!!!
I brought my sister with me, and we made a day of it. We went to the Macy's at the West Farms Mall in CT. That mall is huge!! Every store you could ever want is there!!
We got to Macy's about an hour before the concert started. We grabbed a quick lunch and got to the show 30 minutes early thinking we would have good seats. The concert was actually standing room only, and some of the people had been there since 8 am that morning!! The show was at 2 pm. Dedicated fans!!
We stood as close to the stage as we could and waited. Check out the crowds!!
The band came out to huge rounds of applause and lots of cheering!!
We heard quite a few of their songs, and I found myself singing them the rest of the day!!
Of course after the event, we did a little shopping. Macy's had some terrific sales that you just can't pass up.
All in all we had a great time. Thank you Macy's and We The Kings!!!
**All opinions expressed are 100% my own. I was compensated for this post.**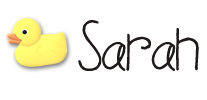 This post is written by
Sarah Coulsey
. She is a Wife, and Mother of two boys living in New England.