Rocky Mountain Popcorn Company

was founded over 20 years ago, near Denver, Colorado. As a long respected brand, we are well known for producing great tasting, high quality popcorn snacks. In 2007 we exploded onto the national scene, bringing our products to a nation hungry for wholesome snacks, and we are now considered a pioneer of providing healthy snacking options to convenience and travel outlets nationwide.
From flavored popcorn to specialized popcorn treats, we strive to improve traditional snacking. Our delicious products are all natural, gluten free, nut free, and use non-GMO corn. We've even created an innovative crunchy corn snack called Poplets ™ that will be available this year.
We live for healthy snacking. We hope you enjoy our products, and Snack Responsibly ™!
We love popcorn. Who doesn't!!! It is a great snack item for a wide variety of occasions.
We seem to eat it the most while watching movies!! We eat it at the movie theater, drive in, and at home!! I am eating some right now, and I am only watching Saved By The Bell!!!
Rocky Mountain
sent me a terrific assortment of their popcorn. We got to try 8 different flavors!!
Southwest Cheddar, Kettle, Butter, Caramel, Cinnamon Sugar, White Cheddar, Jalapeno, and Naked in 1.5-2.0 oz bags.
By far my favorite was the Caramel. If you look closely, the bag in this picture is already empty. I meant to only try some of it and then take the picture. I ate about half the bag, and my dog tried to eat the rest. She's a tiny bit crazy!!! It had just the right amount of sweetness to it. Once you open the bag, you just can not put it down. That seems to be the case with every bag!!!
Ben Sr really liked the Jalapeno. He loves spicy food, and at first the popcorn just tasted great, then you get the kick. Both boys liked it too!!! I do not do well with spicy, but I do have to admit that the popcorn tasted great.
The Naked popcorn was delicious too. I thought being plain popcorn, it would be just that plain, but no it tasted great. It had a light taste that really made you eat the whole bag!!
Southwest Cheddar had a smokey cheddar taste to it, with a hint of lime for an after taste. It has just the right amount of seasoning to it to keep you wanting more.
Kettle was very good but to me I think it needed more sweetness to it. There were some pieces that had a lot, and others that just didn't have enough. Kettle to me is both overly sweet and salty. This was more mild for each.
Butter was definitely that, Butter!!! I am a huge butter lover on my popcorn, and this had popcorn on every piece. It wasn't overload, it was just the right amount!!
White Cheddar was very delicious as well. It was more mild with the flavoring but it worked. Each piece was coated, but not over whelming like others I have tried.
Last but not least Cinnamon and Sugar was yummy!!! The right mix of Cinnamon and Sugar made this a very sweet tasty treat. The boys ate the bag really quickly.
I can not stress enough how each bag of popcorn tasted like it was just made. It was that fresh. Plus each bag had very little seeds in it, so you don't break your teeth!!!
Rocky Mountain Popcorn
would make a great gift for those hard to shop for people like my Dad or Ben Jr's Teacher!!
I am extremely excited to be able to give one lucky reader a sampler of Rocky Mountains popcorn. One winner will get their small nottatin which contains 7 bags!!
a Rafflecopter giveaway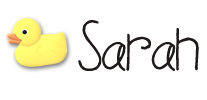 This post is written by
Sarah Coulsey
. She is a Wife, and Mother of two boys living in New England.