If you are looking for a tasty treat for your family, give Smartfoods new Selects snacks a try.
With many different flavors to choose from, you are bound to find many you like!!!
Their popcorn comes in Buffalo Cheddar, Cinnamon Brown Sugar, and Parmesan Herb.
Puffed Corn is flavored with Sour Cream and Onion.
There are also a great selection of popped chips. Feta Herb Hummus, Garlic Tomato Basil Hummus, Cinnamon Brown Sugar Multigrain and Italian Herb Multigrain!!
We got to try the Cinnamon Brown Sugar Popcorn, Feta Herb Hummus and Garlic Tomato Basil Hummus Chips. All were delicious!!! I love the sweetness of the popcorn. The boys ate it as a dessert for dinner one night!!!
**All opinions expressed are 100% my own. I was not compensated for this post. I was given samples of the above items to try.**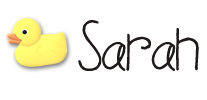 This post is written by
Sarah Coulsey
. She is a Wife, and Mother of two boys living in New England.