**All opinions expressed are 100% my own. I was not compensated for this post. I was given product for review purposes.**
"As our kids grew up, they were asking for fun and yummy treats to throw in their backpacks. We created these awesomely delicious on-the-go snacks, with super-healthy organic ingredients, designed to energize for every activity. Slammers™ is for all the busy parents and active kids with great taste in food!"
My boys love
Slammers SuperFood Smoothies
!! It has been a constant snack item in our home for the last year!!
I love that it is a yogurt snack that doesn't have to be refrigerated!!
Slammers Smoothies come in 7 terrific flavors;
1. Epic- made with mangoes, bananas, carrots, orange, greek yogurt & real vanilla.
2. Awesome- made with bananas, blueberries, strawberries, beets, acai & amaranth.
3. Chill'n- made with bananas, blueberries, butternut squash, greek yogurt & yumberry.
4. Pumped- made with bananas, mangoes, butternut squash, ancient grains, & cinnamon.
5. Pomegranate Grape Crush- made with grape, pomegranate, coconut, apple, banana & purple carrot.
6. Watermelon Kiwi Burst- made with strawberry, kiwi, watermelon, apple, banana & beet.
7. And their newest flavor Creamy Banana Chocolate!

-
Love Shakes? NEW Creamy Banana Chocolate, tastes like a rich creamy banana shake with a hint of cocoa, full of all the good things that you would expect from Slammers. Whey protein provides 7gm of protein for growing bodies and sweet potatoes, adds the goodness of vegetables.
We were given the opportunity to try the new Creamy Banana Chocolate Smoothie, and it's delicious!! I had to hide them, or the boys would have eaten them all before school starts!!
The smoothies have no fat, lots of protein, and no added sugar or artificial ingredients. They are all natural and made with organic fruits and veggies!!
Nothing makes me happier as a mom then to find my boys something they love, and that is good for them!!
If you are looking for a terrific snack to send to school with your children, check out Slammers Snacks!! They are available at Target, Safeway and on Amazon!!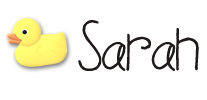 This post is written by . She is a Wife, and Mother of two boys living in New England. This post may contain affiliate links.