**All opinions expressed are 100% my own. I was not compensated for this post. I was given product for review purposes.**
The
B. Manischewitz Company
, LLC traces its beginnings back to the spring of 1888, when Rabbi Dov Behr Manischewitz opened a small Matzo bakery in Cincinnati, Ohio.
Two long-time consumer trusted brands Manischewitz and Welch's together bring nearly 275 years of Kosher experience and Grape Juice expertise.
Manischewitz®, America's #1 Kosher Brand, is proud to announce a special partnership with Welch's®, America's #1 Grape Juice Brand. Manischewitz and Welch's have teamed up to offer consumers 100% Grape Juice Kosher for Passover and all year round. Welch's Manischewitz Grape Juice is blended from a selection of the finest, fresh-pressed Concord Grapes. Perfect for Passover and other celebrations, Welch's Manischewitz 100% Grape juice is offered in 64oz and 96oz bottles. Welch's Manischewitz Grape Juice is a nutritious and wholesome option for consumers that has no artificial ingredients, no artificial flavors, no artificial colors, no artificial preservatives and is sulfite free. Welch's and Manischewitz are also offering a delicious non-alcoholic, Sparkling Grape Juice in a 25.4oz bottle that has no artificial flavors, no artificial colors and is sulfite free.
"Manischewitz and Welch's are clearly focused on product quality and the Welch's Manischewitz Grape Juice launch reinforces our ability to bring to market a delicious and wholesome drink." says David Sugarman President and CEO of The Manischewitz Company. "With Welch's expertise in Grape Juice combined with Manischewitz leadership in Kosher, we are thrilled to offer consumers a quality product from two well respected brands."
"This product gives us the chance to bring a nutritious alternative to consumers who have only had one option for Grape Juice that's Kosher for Passover," says Ike Kim, Senior Brand Manager for Welch's. "We're excited to bring consumers our expertise in delivering a unique and delicious Concord Grape taste."
NEW AND EXCITING MANISCHEWITZ PRODUCTS INCLUDE:
· We just added a new flavor to our growing Macaroon lineup. Hazelnut Chocolate Macaroons has bursts of chocolate made with real hazelnuts. This year our new Macaroon flavor won "Best New Item for Passover" at Kosherfest.
· For your baking and cooking needs we have Gluten Free Matzo Meal and Gluten Free Cake Meal. Great items for coating and cooking. Both items have delicious recipes on pack to help you enhance your Passover holiday.
· We expanded our Gluten Free Matzo with a new 3 pack of our 10oz Matzo bundled for convenience at a value price.
· Adding to our line of Gluten Free Noodles we now have a Tri-Color Spiral Noodles with great texture and taste.
· Introducing brand new gluten free cereal for Passover, Magic Max's Chocolate Crunch Puffs and Magic Max's Vanilla Crunch Puffs have pockets full of crème that are great for breakfast and snacking!
· For families that are on-the-go we have some great snacking items to offer. Our Thin Potato Chips and Ripple Potato Chips will now be available with 9 snack-sized bags in a multipack tray.
· We will also have brand new Gluten Free Grab n Go Chocolate Cookies and Gluten Free Grab n Go Chocolate Chip Cookies in a convenient take away cup that comes with a re-sealable lid.
· Blueberry Bran Muffin Mix which include real blueberries to ensure great tasting muffin every time. These muffins are also a good source of fiber to be enjoyed morning, noon or at night.
· Our Balsamic Vinegar is also our latest item which is imported from the Modena region of Italy. Manischewitz Balsamic Vinegar is great for vinaigrettes, marinades and glazes. This new item displays the Protected Geographical Indication seal which certifies it is an authentic product of Modena, Italy.
Because of some medical problems, I have been thrown into a gluten free diet. I hate it!! There are a lot of foods that I loved, that I can no longer eat. I think everyone gets a little mad when they are told they can't have something anymore.
Luckily for me,
Manischewitz
makes a great line of gluten free products!! These items are not only good for my diet, but are actually really tasty!!
We were sent the variety of products pictured above. My all time favorite is the Vanilla Crunch Puffs. They are delicious, can be eaten as a cereal, or as a snack. I keep a box handy with me at all times. Yes I have bought the Crunch Puffs since I received the review items!!
The gluten free Chocolate cookies are also a very tasty snack!! I had to hide them from the kids!!
Every product we tried was yummy, and Kosher too. With my medical issues, my niece's allergies, and a family member who is vegan, Manischewitz makes something for everyone.
You can check out all of their other
products here
, and make sure you follow Manischewitz on
Facebook
and
Twitter
to learn about new products and promotions!!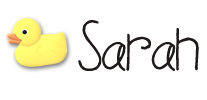 This post is written by . She is a Wife, and Mother of two boys living in New England. This post may contain affiliate links.