**All opinions expressed are 100% my own. I was not compensated for this post. I was given product for review purposes.**
Candide
has innovative current stylists and designers that are often on the pulse of the latest trends and consumer expectations. This allows us to create for you the consumer what you want in baby products.In France, we have the latest textile digital printer and prototyping workshops which allow us to bring to you quality product with speed and accuracy.
Swaddling was a newer concept to me when my babies were babies. Ben and I had never heard of it until Ben Jr was in the NICU, and the nurses showed us how to do it.
Swaddling Jr helped him sleep and feel secure. I really think it helped him to get healthier quicker so he could come home.
Now swaddling is common practice for newborns, and I love the different blankets you can get.
One that is really soft and easy to use is
Candide's Luxury Swaddling Blanket
.
Swaddle your infant in ultimate comfort with Candide's Mini Baby Wrap, designed for premature babies and very small infants. Features:
The snuggly Mini Baby Wrap opens fully, so it's easy to wrap a sleepy or fussy baby
Two soft shoulder straps wrap from the back and snap in the front, to secure the Mini Baby Wrap while leaving the baby's arms free.
This blanket is so soft, that I want one for myself!! It's very easy to use. Just fold one side over, and then the other. It keeps baby wrapped like a burrito, and makes them feel secure!!
You can get this blanket on sale right now at
Babies R Us
for $9.99.
Check out
Candide's site
for even more terrific items including other bedding products!!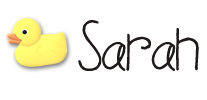 This post is written by . She is a Wife, and Mother of two boys living in New England. This post may contain affiliate links.