Life

is

Good

® Celebrates Heroes of Optimism
Nationwide campaign spreads the power of optimism by honoring everyday heroes; every story shared provides $1 to support childcare professionals
Boston, MA (June 3, 2016) – Positive lifestyle brand

Life

is

Good

® announced today the launch of its Heroes of Optimism campaign to celebrate optimists who have inspired others and made a difference in their world. Every story shared will help raise funds to support childcare professionals working with the highest needs children nationwide. Stories will be collected and shared at lifeisgood.com and across social channels to #GROWtheGood.
Now through August 3rd, 2016, fans can share their Hero of Optimism story at www.lifeisgood.com/heroes, on Instagram using #GROWtheGood or via email at goodstories@lifeisgood.com. For every entry received,

Life

is

Good

will donate $1 to support childcare professionals who are everyday Heroes of Optimism for kids in need. [1]
Life

is

Good

was co-founded over 20 years ago by brothers Bert and John Jacobs, who were inspired by their mom, the first powerful optimist in their lives. While the brothers struggled during the early years selling t-shirts from their van, they were motivated by the inspiring letters they received from people fighting to overcome

life

's biggest challenges with the power of optimism.
"For over two decades, we have been receiving passionate letters from people touched by the brand during their most challenging times," said

Life

is

Good

co-founder Bert Jacobs. "We recently started sharing these stories with our community and were moved by the impact they had on people's lives. That's why today we are launching a platform where anyone can share stories of optimism and inspire others to focus on the

good

."
As part of

Life

is

Good

's expedition to uncover the

great

stories of optimism everywhere, they will be visiting iconic American destinations. Along the way the team will connect with partners including Lady Gaga's Born this Way Foundation,

which recently launched the most recent version of its

Born Brave Survey

,

CorePower Yoga Boston, Watermark Conferences for Women, Boys & Girls Clubs of Boston, ALEX AND ANI, MyGym and several others. To follow the journey, connect with

Life

is

Good

on Facebook, @lifeisgoodco on Instagram, and @lifeisgood on Twitter.
ABOUT THE

LIFE

IS

GOOD

COMPANY
The

Life

is

Good

Company is a $100 million lifestyle brand dedicated to spreading the power of optimism. The company donates 10 percent of its annual net profits to help kids in need. To date, the company has donated over $11 million, principally through

Life

is

Good

products, events and community fundraising efforts.

Life

is

Good

® is a registered trademark of The

Life

is

Good

Company. Please visit

lifeisgood.com

for more details and follow

Life

is

Good

on

Twitter

,

Facebook

and Instagram.
ABOUT

LIFE

IS

GOOD

KIDS FOUNDATION
The

Life

is

Good

Kids Foundation is an accredited 501(c)(3) that partners with organizations serving the most vulnerable children to improve the quality of their care. The Foundation's Playmaker program partners with schools, hospitals,

camps

, and a variety of social service agencies to give childcare professionals the resources they need to make a positive,

life

-changing impact at a pivotal time in a child's development. For more information, please visit: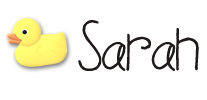 This post is written by . She is a Wife, and Mother of two boys living in New England. This post may contain affiliate links.