**All opinions expressed are 100% my own. I was not compensated for this post. I was given product for review purposes.**
To date, Kohl's has raised nearly $300 million through the
Kohl's Cares
merchandise program. To reinforce the company's commitment to children's health, Kohl's has donated financial support to hospitals across the country. The donations fund hospital outreach programs focused on children's health initiatives and address the specific issues needed most in each hospital's community. These tailored programs provide vital resources to families at no cost and include topics such as injury prevention, asthma awareness, dental care, and fitness. A complete list of hospital partners is available
online
.
The pieces in the collection are priced at just $5 each, with 100 percent of the net profit supporting children's health initiatives nationwide.
I love companies that give back, and
Kohl's
is one of my favorites!! When ever the boys and I go shopping at
Kohl's
, our first stop is the care rack. Both boys are allowed to pick out a new item to add to our collection. I also purchase at least two when I shop online!!
Kohl's
is right now offering their summer collection.
Penguin on Vacation book, Penguin's Big Adventure book and penguin soft toy
Board Book Set and clownfish soft toy
Found book and bear soft toy
Stormy Night book and dinosaur soft toy
Sorry photo bombing puppy not included!!
The line of stuffed animals and books changes often, so make sure you get the ones you like the most right away!!
Each book and stuffed animal would make a great gift for new mothers, or for baby shower gifts to mothers to be!! I have gotten a bunch for my Sister who is expecting baby #1 next month.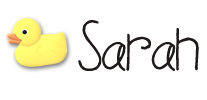 This post is written by . She is a Wife, and Mother of two boys living in New England. This post may contain affiliate links.