ACTION, MAGIC AND FRIENDSHIP UNITE IN THE SERIES PREMIERE OF ROBIN HOOD: MISCHIEF IN SHERWOOD ON DISCOVERY FAMILY CHANNEL BEGINNING

SUNDAY, JULY 3
– New Series Kicks-off Sunday, July 3 at 8:30a/7:30c –
(Miami, FL) – You're never too young to be the hero of your hood! On

Sunday, July 3

at 8:30a/7:30c, Discovery Family Channel introduces the series premiere of ROBIN HOOD: MISCHIEF IN SHERWOOD, featuring 10-year-old Robin and his young friends as they stand up to Prince John's silly antics in Sherwood Forest. Throughout the series, viewers will meet new heroes and reunite with iconic characters from the Robin Hood franchise including Maid Marian, charming Little John, grumpy Tuck and Robin's funny cousin Scarlett in a mix of magic, friendship and a whole lot of excitement along the way. With Richard the Lionheart away at war, it's up to Robin and his adventurous pals to save the day without ever missing an opportunity to have fun.
New episodes of ROBIN HOOD: MISCHIEF IN SHERWOOD air Sundays at 8:30a/7:30c throughout the summer beginning July 3.
ROBIN HOOD: MISCHIEF IN SHERWOOD is produced by DQ Entertainment International. For DQ Entertainment, Tapaas Chakravarti is the executive producer. To learn more, go to http://www.discoveryfamilychannel.com, on Facebook at Facebook.com/DiscFamily and on Twitter @DiscoveryFamily.
About Discovery Family Channel
The leading television destination for families in the United States, Discovery Family is available in more than 66 million U.S. homes and is a joint venture of Discovery Communications and Hasbro. Discovery Family is programmed with an inspirational mix of original series, family-friendly movies, and programming from Discovery's non-fiction library and Hasbro Studios' popular animation franchises, including MY LITTLE PONY: FRIENDSHIP IS MAGIC, LITTLEST PET SHOP and the Emmy-winning TRANSFORMERS RESCUE BOTS. The fun and approachable entertainment choice for women and families to share and spend time together, Discovery Family attracts children and their parents with the highest quality, real-world content that appeals to the entire family in the Home and Design, Food and Lifestyle genres in Primetime and award-winning animation programming in Daytime. In April 2016, Discovery Family was named Brand of the Year in the Kids' TV category and ranked highest in "Trust" and "Love" in the Kids' TV category in the 28th annual Harris Poll EquiTrend® Study.
DQE is a global entertainment group specializing in animation, gaming and VFX content production, licensing and distribution. DQE employs a large creative and production talent pool which has produced major intellectual properties such as THE JUNGLE BOOK, THE NEW ADVENTURES OF PETER PAN, THE LITTLE PRINCE, ROBIN HOOD – MISCHIEF IN SHERWOOD, LASSIE, IRON MAN and other properties, in partnership with international broadcasters, distributors and independent producers in Europe & USA. The Company's global client and partner base consists of producers, distributors, broadcasters and licensors including Walt Disney Group, Nickelodeon Animation Studios Inc., Universal Pictures, Marvel, BBC Group, M6/ France TV Group / TF-1, ZDF TV and ZDFE Germany, ABC Australia, Turner Group and many more world-wide. DQE is multiple Emmy nominated and an Emmy winning producer and also recognized as "International Studio of the year 2012" at Cartoons on the Bay, Italy.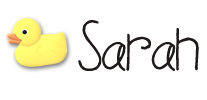 This post is written by
Sarah Coulsey
. She is a Wife, and Mother of two boys living in New England. This post may contain affiliate links.