**All opinions expressed are 100% my own. I was not compensated for this post. I was given product for review purposes.**
New Revolutionary

Just

Bones

Boardwear™ Takes Worry Out of Losing Boardshorts in the Waves
Summer is almost here and hitting the water is at the top of many To Do lists. Instead of settling for ill-fitting boardshorts that may fall off when jumping in, there's a boardshort that fits all shapes and sizes from

Just

Bones

Boardwear™.

Just

Bones

Boardwear™ is Reinventing The Boardshort™ with its patented technology of a unique adjustable waistband that creates the perfect fit for anyone--on land or in the water.
While many boardshorts can fall down because of a disparity between waist size and length,

Just

Bones

Boardwear™ revolutionizes the traditional boardshort with its patented, full-adjustability waist technology discretely hidden in a Velcro® flap at the waistband in the back.

Just

lift the well-hidden flap, adjust the waist-size and presto, the boardshort fits perfectly!
The quick-drying

Just

Bones

Boardwear™ is available in two styles with many vibrant prints and trendy designs to choose from:
• Performance shorts are great for any water sport from surfing to wakeboarding to swimming with a guaranteed perfect fit with the adjustable waistband that won't fall off in the water with comfortable 4-way stretch.
• Hybrid shorts are perfect for going from the beach to lunch and worn hiking, biking and even to that backyard BBQ with the patented adjustable waist and comfortable stretch.
Just

Bones

Boardwear™ is available in sizes for boys, men, girls and toddlers.
My Husband is a big guy. He is over 6 feet and we have a very hard time finding clothes that fit him well and that are comfortable. Swim suits in particular are a problem.
Just Bones sent us a pair of fun
men's Coconut
swim shorts
to try, and I have to say, I am impressed.
Our patented adjustable waist men's Coconut boardshort is made with quick-dry material and comfortable stretch. 100% Polyester. Made in China. Machine wash with soap or detergent in cold water with dark colors separately. Line dry.
Ben said the shorts are very comfortable, and the fact that they have an adjustable waist (for when he over eats) is a huge benefit!!
I like the fact that I have washed them a couple of times now, and the fabric still looks like new.
Just Bones
carries shorts for men, boys, girls and toddlers. I think you will be happy with these shorts!!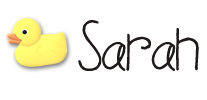 This post is written by
Sarah Coulsey
. She is a Wife, and Mother of two boys living in New England. This post may contain affiliate links.