PROGRAM DESCRIPTION
From the company that brought you the Academy Award
®
-
nominated film, Shaun the Sheep Movie (Best Animated Feature Film, 2015), the all-new TV special Shaun the Sheep: The Farmer's Llamas will be available on
DVD (plus Digital) and Digital HD on June 14 from Lionsgate.
Full of Aardman's signature
high-energy slapstick comedy appealing to audiences of all ages,
Shaun the Sheep: The Farmer's Llamas
DVD includes bonus episodes and will be available for a suggested retail price of $14.98.
When the Farmer and Bitzer go to a country fair, Shaun decides to tag along for the fun and finds himself crafting a brilliant plan to bring three exotic and witty llamas back home to Mossy Bottom Farm. Shaun is delighted with his new friends and believes that the llamas are just what the flock needs to spice up their lives. At first everything is fun, exciting, and silly, but soon their new llama roommates get a bit too wild in their new home.
SHAUN THE SHEEP: THE FARMER'S LLAMAS DVD SPECIAL FEATURES*
·
"Meet the Llamas" Featurette
·
"The Director's Perspective" Featurette
·
"Behind the Fleece" Featurette
·
2 Bonus Episodes – "Cheetah Cheater" & "Zebra Ducks of the Serengeti"
*Subject to Change
PROGRAM INFORMATION
Title Copyright:
© and ™ 2015 Aardman Animations Limited. All Rights Reserved.
Genre:
Family, Comedy, Action/Adventure
Feature Run Time:
59 minutes
DVD Format:
16x9 Widescreen (1.78:1)
DVD Audio Status:
English 5.1 Dolby Digital Audio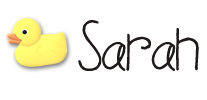 This post is written by
Sarah Coulsey
. She is a Wife, and Mother of two boys living in New England. This post may contain affiliate links.