THE WORLD'S MOST BELOVED DINOSAURS RETURN IN AN
ALL NEW ANIMATED MOVIE FEATURING THE VOICES OF
REBA McENTIRE AND DAMON WAYANS JR.
THE LAND BEFORE TIME:
AVAILABLE ON DIGITAL HD FEBRUARY 2, 2016
AND EXCLUSIVELY ON DVD ONLY AT WALMART FEBRUARY 2, 2016
FEATURING AN ALL NEW ORIGINAL SONG BY REBA McENTIRE!
Universal City,

California, December 17, 2015 – Five best friends set out on a courageous rescue packed with laughter, thrills and music in the all-new animated movie, The Land Before Time: Journey of the Brave
coming to
DVD and Digital HD on February 2, 2016, from Universal 1440 Entertainment,
a production entity of Universal Pictures Home Entertainment.
In
this exciting and heartwarming adventure,
young Apatosaurus
Littlefoot and his four dinosaur pals, Cera, Ducky, Petrie and Spike, embark on an ambitious quest to find Littlefoot's missing dad, making new friends and learning valuable life lessons along the way
. New to the hugely popular franchise is the Queen of Country Music, Reba McEntire voicing one of two new characters, Etta. The Golden Globe and Grammy nominee also performs 1 of the 4 all new songs in the movie, "Look for the Light." Voicing the second new character is none other than Critics' Choice TV Award Nominee, Damon Wayans Jr. as Wild Arms.
Inspired by the 1988 classic feature film produced by Steven Spielberg, George Lucas, Kathleen Kennedy and Frank Marshall,
The Land Before Time: Journey of the Brave
DVD
will be available only at Walmart and walmart.com. In conjunction with this release, comes The Land Before Time compilation album. The album features some of the best-loved songs from all of the previous Land Before Time films and will be available digitally January 29, 2016, on Back Lot Music.
BONUS FEATURES EXCLUSIVE TO DVD AND DIGITAL HD EST:
Sing-A-Long Songs

– "Today's the Day," "Look For The Light," "Hot and Stinky" and "Better off Alone"
Join your favorite young dinosaurs, Littlefoot, Cera, Ducky, Petrie and Spike, on their exciting adventure to rescue Littlefoot's father. As they travel across strange landscapes and meet new friends, Etta (voiced by Reba McEntire), Wild Arms (voiced by Damon Wayans Jr.) Littlefoot and friends discover that by pulling together they can overcome any challenge. Filled with fun songs, surprises and laughter, it's an inspiring tale of friendship and courage that the whole family will treasure.
Cast
: Reba McEntire, Damon Wayans Jr., Barry Bostwick, Tony Amendola, Felix Avitia, Jeff Bennett, Jim Cummings, Anndi McAfee, Aria Noelle Curzon, Rob Paulsen
Screenplay By
: Cliff Ruby & Elana Lesser
Producer
: Lisa Melbye, Deidre Brenner
Voice Direction and Casting By
: Susan Blu
Celebrity Casting By
: Ruth Lambert,
CSA
& Robert McGee,
CSA
TECHNICAL INFORMATION DVD
:
Street Date
: February 2, 2016
Copyright
: 2016 Universal Pictures Home Entertainment
Selection Number
: 63174227
Running Time
: 1 hour, 22 minutes
Aspect Ratio
: Anamorphic Widescreen 1.78:1
Languages/Subtitles
: English SDH
About Universal 1440 Entertainment:
The Universal 1440 Entertainment banner develops and produces live-action and animated non-theatrical productions directly for distribution in all media worldwide. Since its formation in 2005, the group has assembled an exceptional roster of animated family fare, including the animated feature-length film The Little Engine That Could; the Daytime Emmy®–winning Curious George television series on PBS KIDS; and a string of hit Barbie movies, based on the world-renowned Mattel-branded doll. The group also has successfully built upon some of Universal's highly celebrated live-action franchises, more recently launching the Tony Award®–nominated hit touring stage production Bring It On: The Musical; the legendary action-adventure Scorpion King 4: Quest for Power; the adrenaline-fueled actioner Death Race 3: Inferno; the terrifying suspense saga Curse of Chucky; and the epic sci-fi adventure Tremors 5: Bloodlines. Among projects currently readying for release are the exhilarating action-thriller Hard Target 2 and the high-energy dance drama Honey 3.
Universal 1440 Entertainment is a production entity of Universal Pictures Home Entertainment (UPHE). Universal Pictures Home Entertainment (UPHE) is a unit of Universal Pictures, a division of Universal Studios (www.universalstudios.com). Universal Studios is part of NBCUniversal. NBCUniversal is one of the world's leading media and entertainment companies in the development, production and marketing of entertainment, news and information to a global audience. NBCUniversal owns and operates a valuable portfolio of news and entertainment networks, a premier motion picture company, significant television production operations, a leading television stations group and world-renowned theme parks. NBCUniversal is a subsidiary of Comcast Corporation.
--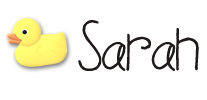 This post is written by
Sarah Coulsey
. She is a Wife, and Mother of two boys living in New England. This post may contain affiliate links.