**All opinions expressed are 100% my own. I was not compensated for this post. I was given product for review purposes.**
We are grateful for the opportunity to offer a natural, 100% organic cotton clothing line made only in the USA. To know that we are able to support and help create jobs for American workers while improving the economy is a great honor and passion of ours. To show our gratitude for the land that we love and those that made it so, we have specific designs that when purchased will have a portion of the proceeds donated to a cause we feel will benefit those who fought for our freedom.
Our Dreamasaurus designs will also have a portion of proceeds donated to a cause true to our hearts.
I really miss my babies being actual babies. Baby and even toddler outfits are so much cuter then big boy clothes!!
Luckily for me, my sister is pregnant, so I can dress her baby in really cute outfits!!
My Boo & You
has an adorable 100% organic cotton clothing line with cute outfits for babies, and toddlers all the way to size 6T. Their dinosaur line is so cute and so soft. Look at the outfit I was sent, their
Loveasaurus
.
All of the designs are drawn by one of the sisters who founded the clothing line, Heather and all outfits are made in the USA.
I absolutely love the outfit, and can not wait for my new Niece of Nephew to wear it!! I also love the tag you see on the right side of the outfit. It is seed paper. You wet it overnight in water, and then plant it in soil. I can't wait to see what grows!!
Check out all the other adorable outfits at
My Boo and You
. There are outfits for Easter, Halloween, Hanukkah and Christmas too!!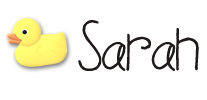 This post is written by
Sarah Coulsey
. She is a Wife, and Mother of two boys living in New England. This post may contain affiliate links.