**All opinions expressed are 100% my own. I was not compensated for this post. I was given product for review purposes.**
We believe less is more, simple is good and that there's a sweet spot where nature and responsible science can come together to create products that are safer for baby and also make life easier for parents.
It starts with being able to understand—and feel good about—the packaging label and the ingredients that touch your baby's skin. It shouldn't be a luxury to have that. It's not simple if nobody can afford it.
That's why we're on a mission to bring baby products down to earth and down to baby. Products that help little ones, the planet and more of those good, everyday feelings bloom.
Every parent knows that baby wipes are an essential part of life. They have their primary purpose of cleaning your baby and toddler, but they have so many other purposes.
Even though my babies are older, we still have wipes everywhere. I keep them in the car for spills, and multiple packs around the house.
Ben Jr is fine with any type of wipe, but Doug has very sensitive skin.
Bloom Baby Sensitive Wipes
are made with 98% natural ingredients, are safe to use when you have a Rash or Eczema, have a sensitive moisturizing lotion on them, and are enriched with Plant derived vitamins A, B-complex, D, Omega 3 and Omega 6.
Each wipe is thick enough to take care of every type of mess, and they have a pleasant smell to them which I love!!
You can purchase Bloom Baby Wipes through Amazon, or your local Sams Club!!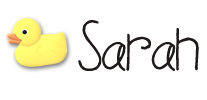 This post is written by
Sarah Coulsey
. She is a Wife, and Mother of two boys living in New England. This post may contain affiliate links.