Towels are an everyday item so making sure you choose the
right style for you is important
. First you need to decide what you will use your towels for; are they hand towels to keep by the sink, for bathroom use, for taking to the beach to relax on or are they for your baby's gentler skin.
Images taken from Pixabay used under the Creative Commons license.
The technology used in making bath towels
There are several processes used to create your towel! Firstly, the cotton buds are picked before the Carding process which removes unwanted mess from the cotton. Combs are then used to differentiate between long and short fibers, before the fibers are spun into a yarn. Two strands of yarn are then joined together to create a stronger base. After this the yarn is dyed its desirable color before looms are used to weave the towels.
Types of towel fabric
Towel quality is based on GSM otherwise known as grams per square meter. The lower the GSM the thinner it will be. Low GSM towels work great for beach and gym towels, while you may want to opt for a higher GSM for those lovely thick bath towels. If you're conscious of your effect on the environment you could opt for an organic towel made from bamboo; you won't have to sacrifice on quality either!
High-quality towel fabrics
Depending on your budget and your desired use, you may want to splash out on a high quality bath towel. As you will most likely be using this towel everyday it could be worth investing a bit more money. Egyptian cotton towels are seen as the best of the best as they are more fibrous and are therefore better at soaking up water. They are typically used at hotels and spas so if you're looking for that type of quality definitely go for Egyptian or pima-cotton. Both types are much softer than
traditional cotton
, and you will definitely notice an improvement in comfort levels. This type of cotton is particularly good for those with sensitive skin or a skin condition.
Images taken from Pixabay used under the Creative Commons license.
How to look after your towels
There is no worse start to the day than hopping out of the shower in the morning and using a dry and itchy towel. When you first buy a towel it often comes with a thin coating of conditioner to make it nice and soft. The first thing you should do is wash your towel with a cup of vinegar. Dry your towels on a low heat or hang out to air dry to ensure you don't damage the cotton fibers.
Hopefully the post has been educational and will help you with your quest to find the perfect towel. As with clothes, towels are an item which individuals are particular about, so your best bet is to head to a store and try a few out. Once you've found your fit you can buy a whole set and then as long as you care for your towel it will last a long time!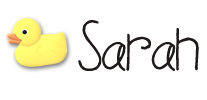 This post is written by
Sarah Coulsey
. She is a Wife, and Mother of two boys living in New England.