"A frightfully fun flick for families."
–Peter Martin, Twitchfilm.com
Jack Black Stars In
The Worldwide Monster Phenomenon
GOOSEBUMPS
Arriving on Digital Jan. 12 and Blu-ray 3D™ Combo Pack, Blu-ray™ Combo Pack & DVD

Jan. 26
Special Features include Alternate Opening and Ending Not Shown in Theaters, Cast Blooper Reel, Deleted Scenes and more!
Culver City, Calif.
(Dec. 7, 2015) –
Kids and parents will believe in monsters when
GOOSEBUMPS
debuts
January 12

on Digital and

January 26

on Blu-ray 3D™ Combo Pack, Blu-ray™ Combo Pack and DVD. Based on Scholastic's worldwide best-selling book series, with over 400 million copies in print, the motion picture adventure stars Jack Black (School of Rock) as Goosebumps author R.L. Stine, along with Dylan Minnette (Prisoners), Ryan Lee (Super 8) and Odeya Rush (The Giver). When Zach (Minnette) unwittingly unleashes magical monsters on the town, he must team with his new friends Champ (Lee), Hannah (Rush) and Stine (Black) to send the ghouls back where they came from before it's too late. The film is directed by Rob Letterman (Shark Tale, Monsters vs. Aliens) and produced by Deborah Forte (The Golden Compass) and Neil H. Moritz (22 Jump Street). The screenplay is by Darren Lemke (Turbo) based on a story by star screenwriting team Scott Alexander & Larry Karaszewski (Big Eyes).
The Blu-ray™ Combo Packs and DVD have 'spook-tacular' special features, including an alternate opening and ending, deleted scenes, a blooper reel, and a casting gallery. In addition, there are two all-new featurettes (Beginners Guide to Surviving a Goosebumps Creature and Strange Things are Happening…On-Set) with Dylan Minette and Ryan Lee. Exclusive to the Blu-ray™ sets are All About Slappy in which Slappy talks about his favorite subject…himself!; and Creaturefied!, where makeup FX artist Steve Prouty demonstrates how to become your favorite Goosebumps creature.
Synopsis:
After moving to a small town, Zach Cooper (Minnette) finds a silver lining when he meets next-door neighbor Hannah (Rush), the daughter of best-selling Goosebumps series author R.L. Stine (Black). Stine is very mysterious and a prisoner of his own imagination – the monsters that his books made famous are real, and he protects his readers by keeping them locked up in their manuscripts. When the monsters are accidentally unleashed and begin to terrorize the town, it's up to Stine, Zach and Hannah to get them back in their books where they belong!
DVD Special Features include: (also on Blu-ray & Digital)
Beginners Guide to Surviving a Goosebumps Creature
Strange Things are Happening…On-Set
Blu-ray and Digital Special Features include:
Alternate Opening
Alternate Ending
Deleted Scenes
Cast Blooper Reel
All About Slappy

Creaturefied!
Casting Gallery
GOOSEBUMPS
has a running time of 103 minutes and is rated PG for scary and intense creature action and images, and for some rude humor.
SONY PICTURES HOME ENTERTAINMENT
Sony Pictures Home Entertainment (SPHE) is a Sony Pictures Entertainment (SPE) company. Sony Pictures Entertainment (SPE) is a subsidiary of Sony Entertainment Inc., a subsidiary of Tokyo-based Sony Corporation. SPE's global operations encompass motion picture production, acquisition and distribution; television production, acquisition and distribution; television networks; digital content creation and distribution; operation of studio facilities; and development of new entertainment products, services and technologies. For additional information, go to
http://www.sonypictures.com
.
ABOUT SONY PICTURES ANIMATION
Sony Pictures Animation produces a variety of animated entertainment for audiences around the world. The studio is following its worldwide comedy hits—the 2012 monster hit comedy Hotel Transylvania (3D), the 2011 hybrid live action/animated blockbuster, The Smurfs (3D) and the 2009 mouth-watering Cloudy with a Chance of Meatballs (3D)—with
The Smurfs 2
(3D) in July 2013 and a sequel to Cloudy With A Chance of Meatballs (3D) in September 2013. Sony Pictures Animation, in conjunction with Aardman Animations, has produced two critically acclaimed feature films: the CG-animated family comedy Arthur Christmas (3D); and the stop-frame animated high-seas adventure, The Pirates! Band of Misfits (3D). In 2007, Surf's Up received an Academy Award® nomination for Best Animated Feature Film. The division, whose first feature film Open Season led to a very successful movie franchise, is turning 10 this year. Sony Pictures Animation is an operating unit of Sony Pictures Digital Productions.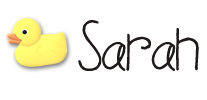 This post is written by
Sarah Coulsey
. She is a Wife, and Mother of two boys living in New England. This post may contain affiliate links.