**All opinions expressed are 100% my own. I was not compensated for this post. I was given product for review.**
What can
PINES Wheat Grass
do for me?
Or put another way: what can eating enough green vegetables every day do for you?
Hundreds of private and government studies suggest that increased consumption of vegetables may reduce incidence of cancer and heart disease, and lead to fewer health problems across the board. However, if you are in among the 9 of every 10 people who fail to eat at least 3-5 servings of vegetables every day, you clearly could use a convenient source of greens.
PINES Wheat Grass is that source. In less than a minute a day and for about 25 cents, you can have a serving of a nutritious dark green vegetable. How is that possible? PINES Wheat Grass is nutritionally equivalent to a spinach salad, but much more concentrated.
How much more? Seven tablets or one teaspoon of powder supplies about the same nutrition as a serving of spinach.*
Our products are guaranteed, so give them a try for a month and see how you feel. If you're not satisfied, we'll refund your purchase price. It's that simple.
We grow and process our products in rich glacial soils, and are owned by mostly local shareholders who share our goals about organic farming and stewardship of the land. The majority of profits go into wildlife refuges, converting land to organic farming and profit sharing with our employee community.
Ben and I are always trying to eat right and to help our kids learn good eating habits as well. Of course it is hard to always remember to eat the recommended servings of veggies, dairy etc every day. Plus there are days were you just don't have time, or want too!!
That's where things like vitamins and supplemental products come in handy.
Pines- The Wheat Grass People are here to help with their
protein powder
full of Wheatgrass, Alfalfa & Hemp. This combination of ingredients is designed to help give you the daily nutrition you need and give you a natural boost of energy.
To use the powder, you can either mix it in water or juice, or use it in any recipe. I find that it is easier to get the kids to eat it if it's in a recipe. I have mixed it with everything from their macaroni and cheese, to mashed potatoes. They never know it's there!!
Personally I don't mind the taste, but Ben was not a big fan of it with just water. So I mix his with food too!!
Pines has other products including Barley powder, Beet Juice, and the Wheat grass and Barley in tablet form.
Check out their site to see what is best for you and your family to get the nutrients you need!!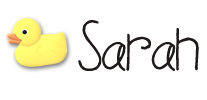 This post is written by
Sarah Coulsey
. She is a Wife, and Mother of two boys living in New England. This post may contain affiliate links.