Sony Pictures Home Entertainment Celebrates 10th Anniversary
of Open Season with All-New Mystery Adventure for the Whole Family
OPEN SEASON: SCARED
SILLY
Debuts on Blu-ray™ Combo Pack, DVD and Digital HD March 8, 2016
Bonus Features Include Three All-New Featurettes, Bloopers and More
CULVER CITY, CALIF. (Oct. 29, 2015)
– In celebration of Open Season's 10th Anniversary, Sony Pictures Animation will present an all-new animated movie, OPEN SEASON: SCARED SILLY, on Blu-ray™ Combo Pack, DVD and Digital HD March 8th. This national debut, from Sony Pictures Home Entertainment, is the latest release for one of the most successful animated franchises to date, bringing back Elliot, Boog and all of the beloved woodland creatures from the previous Open Season series. The fourth installment is a comedic mystery adventure directed by David Feiss (head of story on the original Open Season and creator of the popular TV series Cow and Chicken); produced by John Bush ("The Simpsons"); and featuring computer animation from Rainmaker Entertainment, Inc.
Says Director Feiss, "My affection for these characters has only grown since we introduced them in Sony Pictures Animation's first feature. We're having a lot of fun bringing them back for a new adventure—
it feels like a big party with old friends." Most recently, Feiss -- whose prolific career began as a story artist for Hanna-Barbera -- directed four mini-movies for the home entertainment release of Sony Pictures Animation's Cloudy With A Chance Of Meatballs 2, entitled Steve's First Bath, Super Manny, Attack Of The 50 Ft. Gummy Bear and Earl Scouts.
OPEN SEASON: SCARED SILLY
is a heartwarming tale incorporating good values and laugh-out-loud fun for all ages. The Blu-ray™ and DVD releases will be packed with bonus materials including all-new featurettes, bloopers, a director's commentary track, and an Inside Sony Pictures Animation profile of director David Feiss. The first featurette, "OPEN SEASON Super Speedy Re-Cap" will give viewers a look back at the previous three films, and some of the most exciting moments of the franchise. "Scaredy Pants: The Fears of OPEN SEASON" will tackle what our favorite characters are truly afraid of! Exclusive to the Blu-ray, "Stepping Into the Spotlight – Mr. Weenie's Process" gives a glimpse into Mr. Weenie's trials and tribulations of shooting his most trying scenes for the brand new movie.
OPEN SEASON: SCARED SILLY features the voice talents of Donny Lucas (Boog), Will Townsend (Elliot & Mr. Weenie), Trevor Devall (Shaw), Kathleen Barr (Edna & Bobbi), Garry Chalk (Ed), and Melissa Sturm (Giselle).
Elliot, Boog and all your favorite woodland creatures are back in a brand new, comedy adventure,
OPEN SEASON: SCARED SILLY. When a case of mistaken identity leads both humans and animals to believe there is a monstrous werewolf on the prowl in Timberline National Forest, former hunter Shaw seizes on the opportunity to re-open open season. With Shaw on the loose and all the animals at risk, it's now up to Boog, Elliot, and Mr. Weenie to face their fears, track down the elusive werewolf, and get open season closed permanently.
Blu-ray™ Combo Pack and Digital Extras* include:
·
Stepping into the Spotlight - Mr. Weenie's Process
·
Scaredy Pants: The Fears of OPEN SEASON: SCARED SILLY
DVD, Blu-ray™ and Digital Extras* include:
·
OPEN SEASON
Super Speedy Re-Cap
·
Feature Commentary with Director David Feiss**
·
Director profile – David Feiss
* Digital Extras only available with iTunes Extras and Vudu Extras+
** Commentary available on physical discs only
OPEN SEASON: SCARED SILLY
has a running time of approximately 80 minutes and is not yet rated.
SONY PICTURES HOME ENTERTAINMENT
Sony Pictures Home Entertainment (SPHE) is a Sony Pictures Entertainment (SPE) company. Sony Pictures Entertainment (SPE) is a subsidiary of Sony Entertainment Inc., a subsidiary of Tokyo-based Sony Corporation. SPE's global operations encompass motion picture production, acquisition and distribution; television production, acquisition and distribution; television networks; digital content creation and distribution; operation of studio facilities; and development of new entertainment products, services and technologies. For additional information, go to
http://www.sonypictures.com
.
SONY PICTURES ANIMATION
Sony Pictures Animation produces a variety of animated and family entertainment for audiences around the world. The studio is following its worldwide comedy hits—the record-breaking monster comedies Hotel Transylvania and Hotel Transylvania 2, the hybrid live action/animated blockbusters The Smurfs and The Smurfs 2
,
and the mouth-watering Cloudy with a Chance of Meatballs movies;
the fully animated reboot Get Smurfy in March 2017; the inspirational story The Lamb in December 2017; and an animated Spider-Man feature from the minds of directors Chris Miller and Phil Lord in Summer 2018
. The studio, in conjunction with Aardman Animations, has produced two critically acclaimed feature films: the CG-animated family comedy Arthur Christmas; and the Academy Award® nominated stop-frame animated high-seas adventure, The Pirates! Band of Misfits. In 2007, Surf's Up also received an Academy Award® nomination for Best Animated Feature Film. The division, whose first feature film Open Season led to a very successful movie franchise including the upcoming Open Season: Scared Silly in Spring 2016, turned 10 in 2012. Sony Pictures Animation is a division of the Sony Pictures Motion Pictures Group.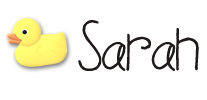 This post is written by
Sarah Coulsey
. She is a Wife, and Mother of two boys living in New England. This post may contain affiliate links.