**All opinions expressed are 100% my own. I was not compensated for this post. I was given a gift card to purchase items for this post.**
In case you hadn't noticed, the Holidays are quickly approaching. It is scary that Thanksgiving is less then two weeks away now. My Husband and I spent the last couple days hanging our outside Christmas lights. We wanted to get them hung before the bad weather started.
With the Holidays come all the fun decorating, and fun parties!! For us there is also my Husbands and oldest sons birthdays!! I love to cook, so preparing for all these parties is not a hardship for me, but sometimes I just want a break. That is where
Chick Fil A
comes in. With their terrific catering menu, I can order all the yummy food we need, and I get to enjoy more of the fun instead of slaving over the stove.
Recently we visited our local store and grabbed a feast fit for a king!!
We purchased Chicken Sandwiches, Chicken Salad, Chicken Strips, Chicken Nuggets, and Fruit Salad. The hardest part was the drive home, and not eating everything!!
Now Ben and I wanted to have a little fun with our food and get into the holiday spirit. We tried to make a Christmas Tree out of the Chicken Strips. It didn't come out so well!! So then I made what I affectionately call my Chicken Bread Men!! The kids loved them!!
Ok so those didn't come out quite as well as I would have liked either!! We gave up on the whole food play, and decided it was time to just make our table look festive!!!
We started by adding our favorite restaurant mascot!!
Then we went big with some of our favorite Christmas decorations!! Look at how pretty this looks!!
Chick Fil A
has delicious food and terrific prices. Let them help you cater your next party. You won't regret it!!!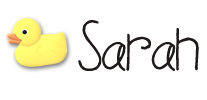 This post is written by
Sarah Coulsey
. She is a Wife, and Mother of two boys living in New England. This post may contain affiliate links.