Mordecai and Rigby are back in Regular Show: The Movie
!
The highly-anticipated epic adventure centers around Mordecai and Rigby who, after accidentally creating a Timenado, have to go back in time and battle an evil volleyball coach in order to save the universe… and their friendship.
Regular Show: The Movie bonus features include:
Deleted Animatics
Movie Animatics
Original Board Pitches
Movie Trailer
Concept & Movie Art Galleries
Commentary
REGULAR SHOW: THE MOVIE BASICS:
SRP: DVD $14.98
Street Date:

October 13, 2015
Run Time: 68 Minutes
Rating: TV-PG-V
About Cartoon Network
Cartoon Network (CartoonNetwork.com) is Turner Broadcasting System, Inc.'s #1 ad-supported cable network with kids 6-11 in the U.S., with a global offering of the best in award-winning animated entertainment for kids and families across multiple platforms. Available in 192

countries and over 370 million homes, Cartoon Network takes its responsibilities to its audience seriously by embracing key social issues affecting families with initiatives such as Stop Bullying: Speak Up.
Turner Broadcasting System, Inc., a Time Warner company, creates and programs branded news, entertainment, animation and young adult media environments on television and other platforms for consumers around the world.
About Warner Bros. Home Entertainment Group
Warner Bros. Home Entertainment Group brings together Warner Bros. Entertainment's home video, digital distribution, interactive entertainment/videogames, direct-to-DVD production, technical operations and anti-piracy businesses in order to maximize current and next-generation distribution scenarios. WBHEG is responsible for the global distribution of content through DVD, electronic sell-through and VOD, and delivery of theatrical content to wireless and online channels, and is also a significant worldwide publisher for both internal and third party video game titles.
For more information on this and other titles distributed by Warner Bros Home Entertainment Group, visit www.whvdirect.com.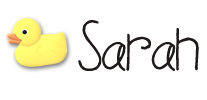 This post is written by
Sarah Coulsey
. She is a Wife, and Mother of two boys living in New England. This post may contain affiliate links.