**All opinions expressed are 100% my own. I was compensated for this post.**
How many times have you had a hankering for an Egg McMuffin or a Sausage Burrito at noon to be sadly disappointed?? I can't tell you how many times we have just missed breakfast at McDonald's. It is so sad!!
Now McDonald's is going to take care of you all day!! Starting October 6th, you can get the following items whenever you want-
McMuffin Sandwiches:
Egg McMuffin
Sausage McMuffin with Egg
Sausage McMuffin
(Does not include Egg White Delight)
Platters:
Hotcakes with Sausage
Hotcakes
Sausage Burrito
Sides:
Fruit 'N Yogurt Parfait
Fruit & Maple Oatmeal
Hash Browns * (*available breakfast items vary by location)
All Day Breakfast is the No. 1 request from customers. In fact, more than 120,000 people tweeted McDonald's asking for breakfast throughout the day in the past year alone.
The All Day Breakfast Menu is part of McDonald's effort to offer customers the option to enjoy breakfast anytime they want while providing a great variety of quality ingredients and menu items.
To welcome the new All Day Breakfast program, McDonald's would like you to join them at a fun Pajama party!!
The All Day Breakfast PJ Party is to celebrate the launch of Breakfast All Day!! You can get free Egg McMuffins, and McCafe' Coffee!!! There will also be a ton of fun games and prizes to win!!! Anyone who comes in wearing their P'J's or if you are a college student, your college sweatshirt, t-shirt etc, gets an extra special prize!!
You can join McDonald's for the party at Boston City Hall Plaza on
Friday, October 16th from 11 a.m. to 2 p.m.
Check out the
d
edicated event webpage
for all the details!!
You can follow along with all the fun by checking out hashtag
#McDPJParty
Make sure you follow Eastern New England McDonald's to learn about other great promotions on
Twitter
and
Instagram
.
You can find your local McDonald's' designated Facebook page by searching for a

location here

.
This event sounds like a blast!! What's better then sitting around in your P'J's and eating yummy food and drinking delicious coffee!!
In honor of the #AllDayBreakfast, and the fun P'J party, McDonald's would like to offer one lucky reader a $20 Arch Gift Card. This way you can enjoy Breakfast whenever you want!!
Enter below using the Rafflecopter form and good luck. I hope you can make it to the P'J party!!
a Rafflecopter giveaway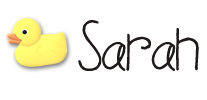 This post is written by
Sarah Coulsey
. She is a Wife, and Mother of two boys living in New England. This post may contain affiliate links.