**All opinions expressed are 100% my own. I was not compensated for this post. I was sent product for review purposes**
Not All Tilapia Are Created Equal. Regal Springs Tilapia grow healthy and strong in pristine, deep-water lakes in Mexico, Honduras and Indonesia. Our fish swim in large floating nets and against water currents, just like in the wild. We do not use any antibiotics, growth hormones or chemicals. We feed them only the highest-quality floating food, made from soybeans, corn and grains.
The way we grow our fish and operate our business supports the health of the environment and improves the lives and communities where we farm. You should feel proud knowing that your purchase of Regal Springs Tilapia helps fund the construction of schools, hospitals and many other important community building initiatives.
Quite simply, our Tilapia is the best because of the way we raise and prepare them for you. Regal Springs Tilapia is a more sustainable alternative to wild caught fish. Our Tilapia does not contain mercury or other contaminants like some wild Tuna, Swordfish and other seafood. We understand and respect that you only want to serve the best food to your family. At Regal Springs, we are committed to raising our fish in such a healthy environment because it makes a difference in fish health—and, ultimately, in your health. There are easier and cheaper ways to raise Tilapia, but doing so would not be acceptable to us because it would not be acceptable to you. Quite simply, it wouldn't be the Regal Springs way.
After a not so great doctors appointment a couple weeks ago, I was put on a very low carb diet. Most of the foods I love are now not allowed. One thing I am able to eat a ton of is fish, which is perfectly fine by me!! I love fish!! It has no carbs, so I can eat as much as I want!! It's also very low in calories, about 130 calories per 3.5 ounce serving. And it's really rich in protein, about 26 grams per 3.5 ounce serving.
Regal Springs
sent me a huge case of fresh Tilapia and I was in heaven!!
A lot of the time when you get fresh or frozen fish it is full of bones and is slightly discolored. This Tilapia was perfect!! Between my Mother and I, we ate most of the fish already, and neither one of us has found any bones, and the fish looks as great as it did the day I received it!! Even my Husband has enjoyed it, and he is not a big fish person. The Tilapia has a mild "fishy" taste to it which makes him happy.
I individually wrapped the fish for easy freezing. Not much made it to the freezer though!!
My favorite way to cook the Tilapia is to bake it. I bake it at 350* with a little butter, and some panko on top for about 12 minutes. Oh my is that good!! I am craving some right now!!
Regal Springs website
offers a large variety of recipes for everyone. Here is one that I am trying next!!
Toasted Coconut Tilapia With Pomegranate Salsa-
YIELD: SERVES 2-4
TOTAL TIME: 30 MINUTES
ingredients:
4 tilapia fillets or loins (thicker part of
1/2 teaspoon salt
1/2 teaspoon pepper
1 lemon, cut in half
3 tablespoons coconut oil
1/3 cup unsweetened shredded coconut
salsa
1 tomato, chopped
1/2 red onion, finely diced
1/2 cup pomegranate arils
1/4 cup fresh cilantro, chopped
the juice of 1/2 lime
the juice of 1/2 orange
1/4 teaspoon salt
directions:
To toast coconut, add to a saucepan over low-medium heat and stir, cooking for about 4-5 minutes. As soon as mine starts to turn golden, I use a wooden spoon and toss continuously until it's evenly toasted. Set aside.
Season tilapia on both sides with salt, pepper and lemon juice. Heat a large nonstick skillet over medium to medium-high heat and add coconut oil. Once the oil is completely melted, add tilapia and cook until the edges are opaque, about 3-4 minutes. Using a spatula, gently flip the fish. Immediately cover in half of the toasted coconut mixture, and as the fish cooks the coconut will somewhat "adhere" to it. Once the tilapia is easily flaked with a fork, remove it from the skillet and top with the remaining toasted coconut if desired. Serve with pomegranate salsa on top!
salsa
Combine all ingredients together and mix! Can be stored in the fridge for 2-3 days.
You can purchase Regal Tilapia at many stores: Walmart, Costco, BJ's, Kroger & Safeway for some examples. Regal's Tilapia is even made at Red Lobster, Ruby Tuesdays, & Flanigans.
If you are looking for good quality fish, that is good for you, check out Regal Springs!! Make sure you follow them on
Facebook
and
Twitter
to keep up on all the latest news and promotions!!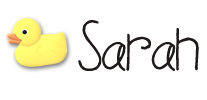 This post is written by
Sarah Coulsey
. She is a Wife, and Mother of two boys living in New England. This post may contain affiliate links.